Adding resonance to the already-exciting atmosphere of Danang International Fireworks Festival 2019, an event to learn about Shen Yun Performing Arts organized by Vietnam United States (Viet My) Traditional Culture Company went really well at Novotel Danang hotel by the romantic Han River in the evening of June 23, 2019.
This was the first time the Event to Learn about Shen Yun Performing Arts 'visited' the city ranked 15th on the top 52 destinations list in 2019 by the New York Times poll, a friendly city that regularly hosts world cultural exchange festivals. Getting beyond initial bewildered hurdles, attending guests including leaders of functional government agencies, generals, senior officers of Da Nang city military, police, leaders of art associations, art colleges, theaters and performing arts groups, dancers, together with intellectuals of various  fields of arts, fine arts and other professions…, really showed an outpouring of emotions by the end of the event and expressed their desire to welcome Shen Yun Performing Arts to Vietnam, especially to Da Nang City for their performances.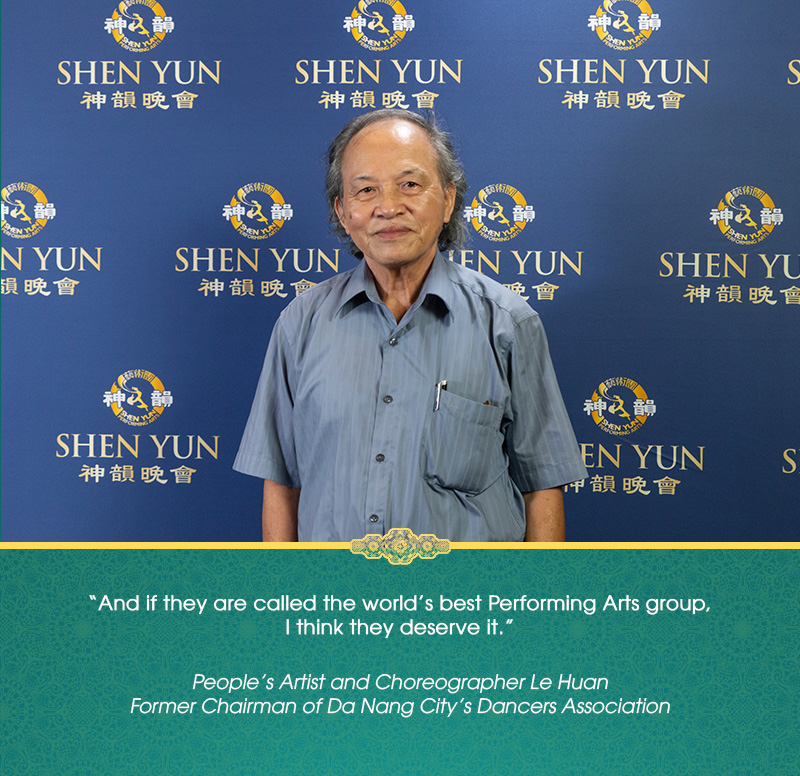 Mr. Nguyen Hoang Long, Former Vice Chairman of Da Nang City People's Committee, currently Chairman of The Association for the Support of Vietnamese Handicapped and Orphans (ASVHO) of Danang City shared:
 "As for me, tonight is a great night and I want this wonderful thing to come to everyone. Therefore, when Shen Yun comes to Vietnam, especially to Da Nang, I will definitely be one of the enthusiastic audience members who will facilitate promotion of and attract people to Shen Yun."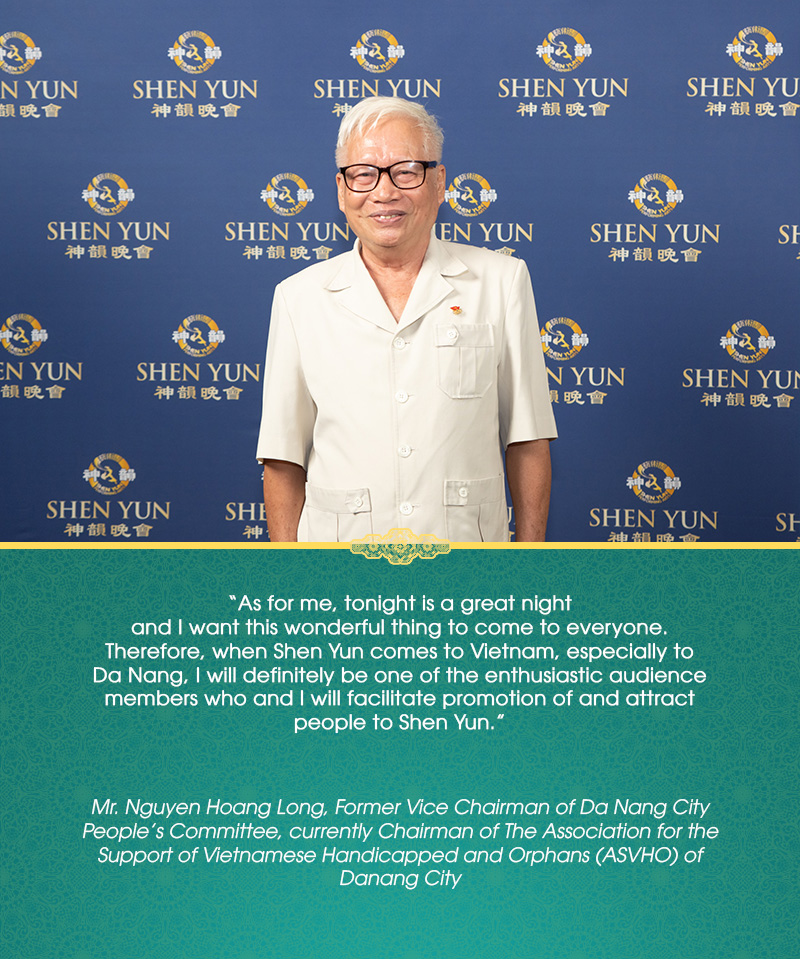 Mr. Le Huy Hanh – Vice Chairman of Danang Fine Arts Association, Chairman of the Art Council, Fine Arts Association, Da Nang City said:
"This was not an event but a banquet of literature, arts, music, and choreography like a banquet of the most delicacy. It was successfully organized, we all met very friendly and open-hearted faces. Because when we first came to this event, I believe not only me, we doubted what the event would be like. Having seen all the gentlemen and ladies in the organizing board and having watched the event, it turned out that we had been connected to one another, we had already met."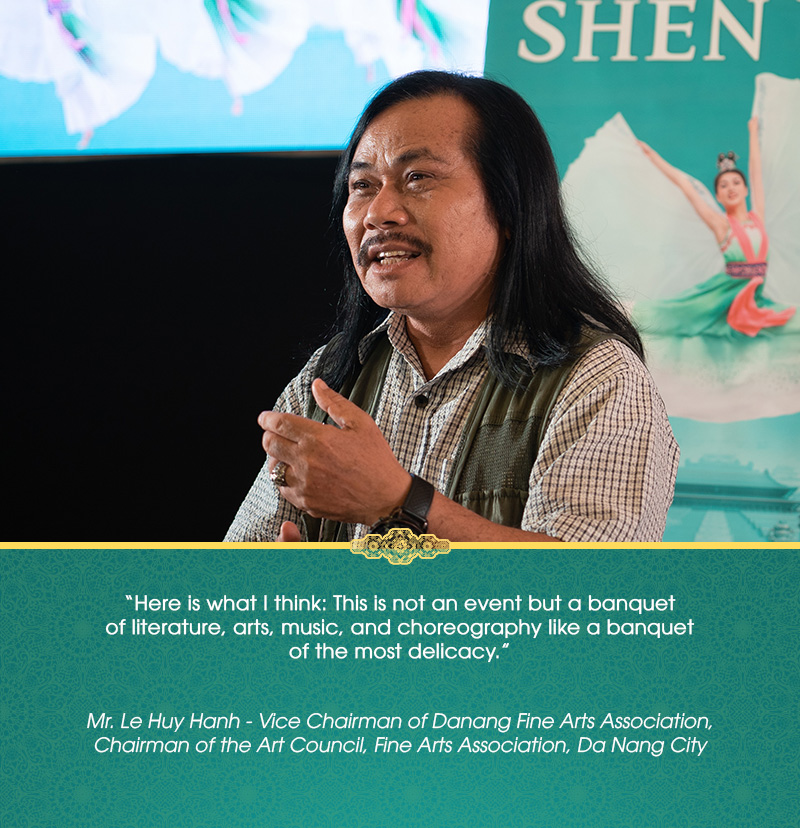 Indeed, music and dance are  types of cross-border art, capable of blurring away intermittence between regions, languages, cultures and religion differences, from which true souls have found one another. It is the harmony in souls that made emotions well up, strangers spontaneously turned into dear relatives, there's no longer anything like mine, yours, but all targeted towards the universal values ​​of humanity. As Meritorious Artist Tran Hop Tuan, Director of the Classical Drama Theater Nguyen Hien Dinh, Da Nang shared his feelings: "This is so good. Because culture truthfully is a bridge that brings people closer. What we all aim for is the human mind and heart."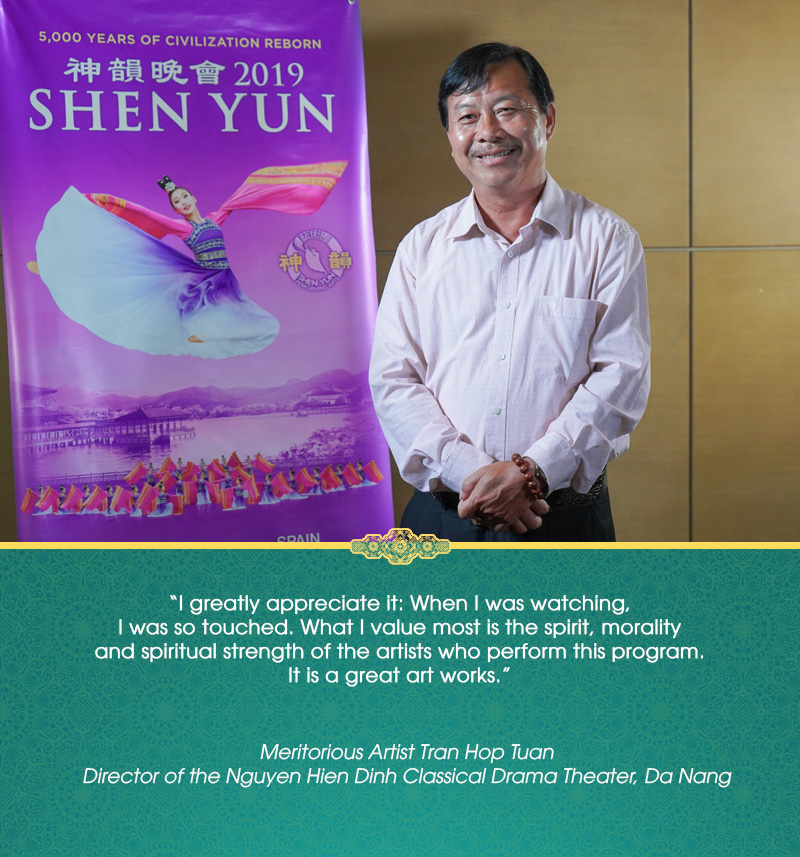 Or, as Mr. Tran Duy Tho, former Vice Rector of MienTrung University of Civil Engineering said: "If [Shen Yun] comes to Vietnam, I believe it's a very good thing, because it helps popularize ancient Chinese culture, that, from a perspective, has become the culture of mankind."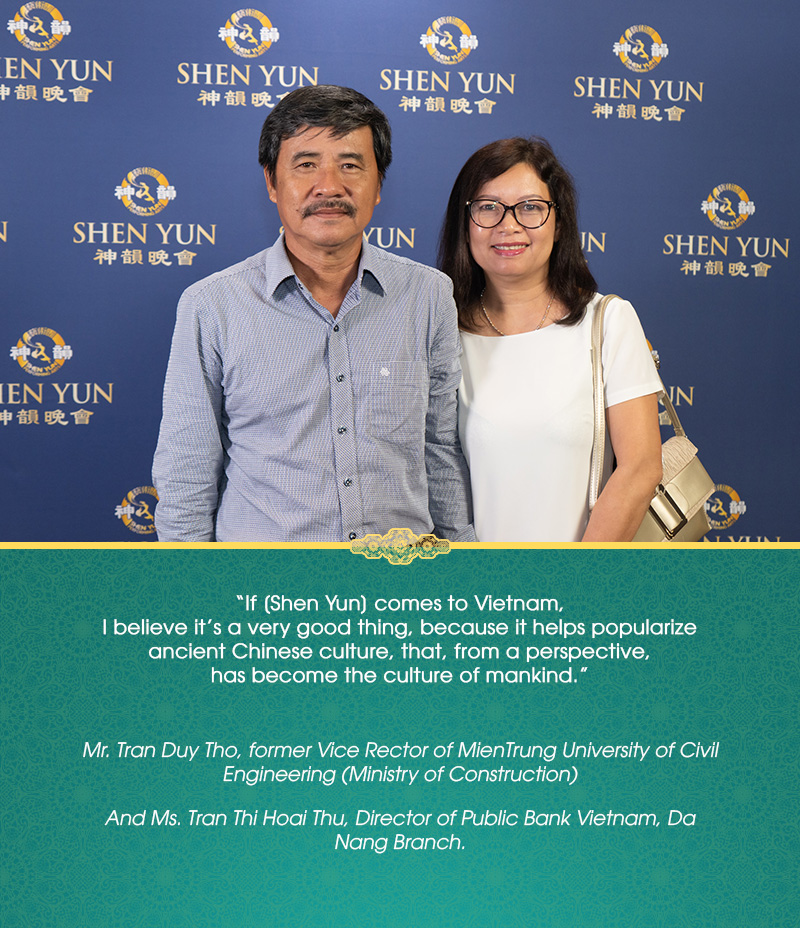 Sharing the same point of view, Meritorious Artist Tran Dinh Sanh, Former Director of Nguyen Hien Dinh Classical Drama Theater expressed his opinion: "I think that if you bring this art to people, to Vietnam, so that the Vietnamese people can watch, it is something very precious, tremendously  precious."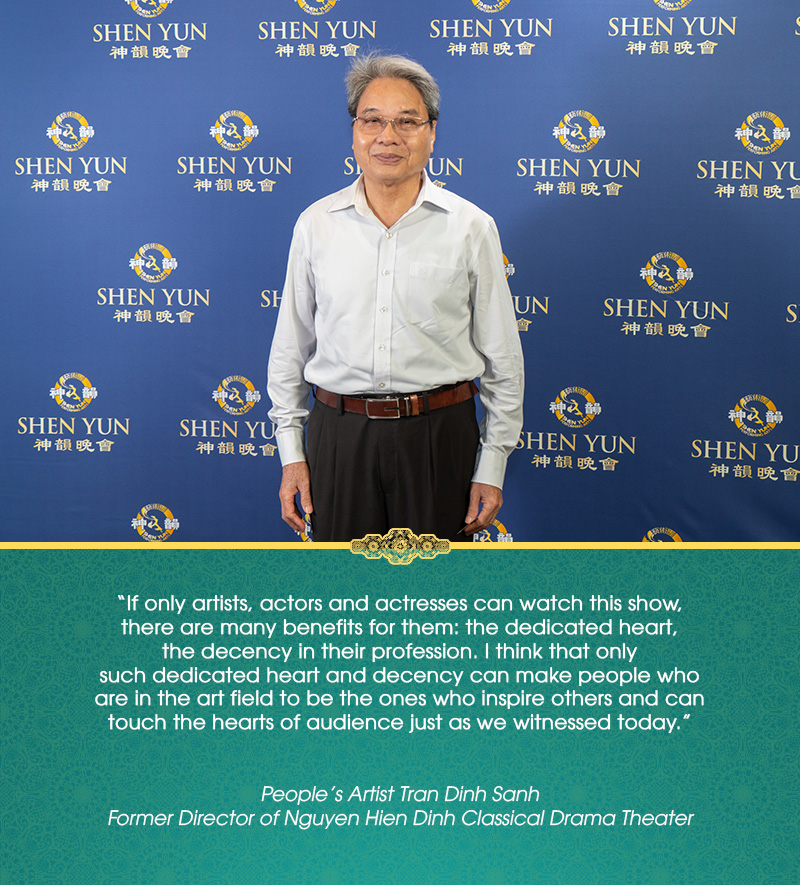 Numerous artists and intellectuals loving arts who participated in the event did not want to miss the opportunity to share their sincere feelings and hopes, such as:
Meritorious Artist Hoang Ngoc Chien, Member of Vietnam Dancers Association excitedly uttered: "If Shen Yun comes to Vietnam, I will be the first person to watch… Today I'm going to be the one to promote it to my family, tomorrow whenever going to have coffee I will promote it to my friends and brothers."
 "As for me if you cannot go watching this show, it will be a big loss in your life of enjoying arts… if you do not watch this."
Meritorious Artist Nguyen Thi Thu Nhan, Nguyen Hien Dinh Classical Drama Theater.
Or as Director, Meritorious Artist Cao Dinh Lien, Nguyen Hien Dinh Classical Drama Theater shared: "This event cannot be unintroduced . You cannot go wrong because it is so touching for the audience. I regret for not having a chance to watch it live. If I could have watched it live, it would certainly be a multiplicity of such feelings."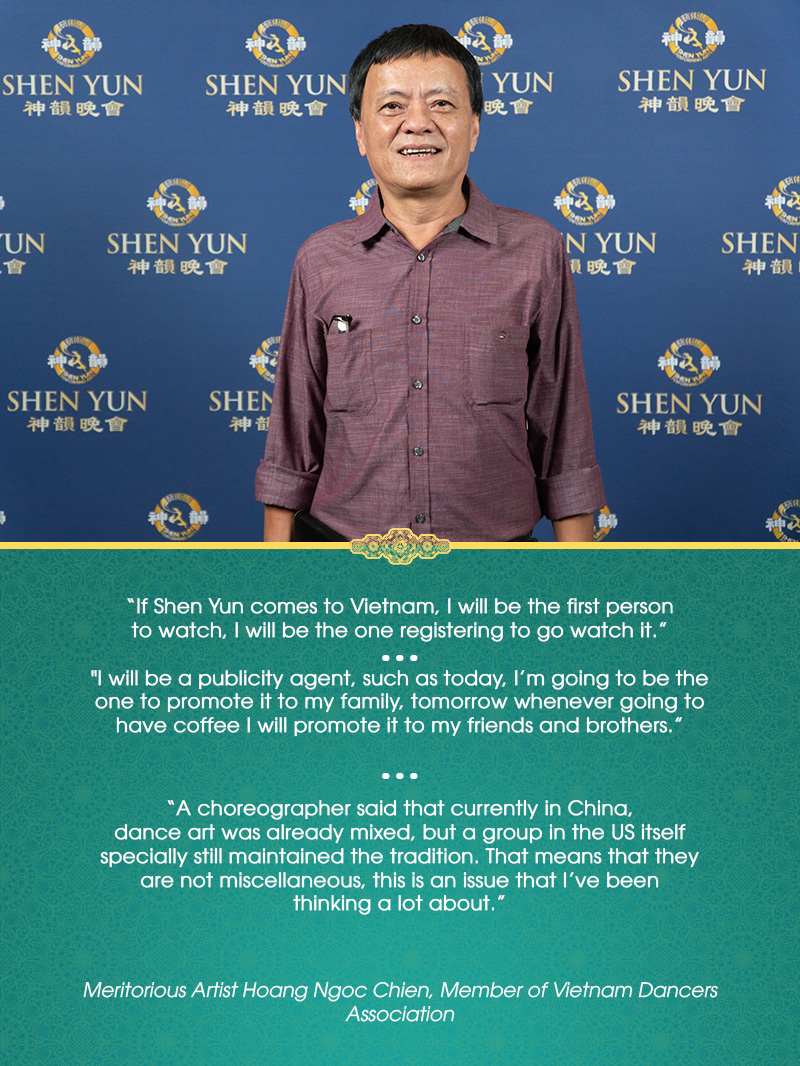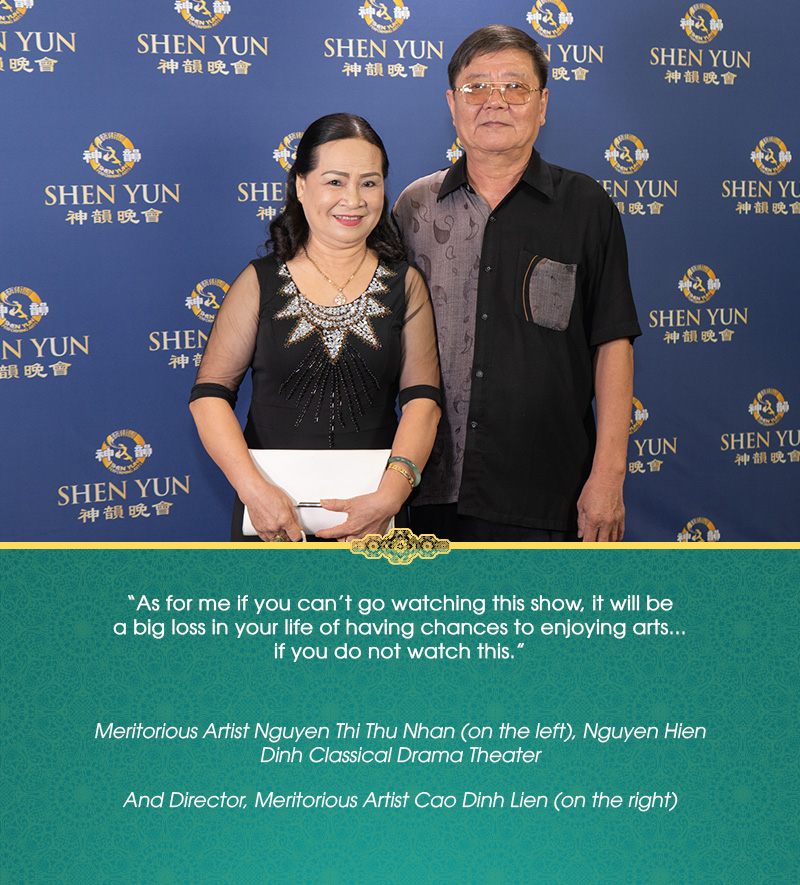 Architect Ho Duy Diem asserted that: "Surely the people will welcome and applaud. You must be destined to see it. "
"It was too wonderful, so wonderful, I don't know which fancy words to use for Shen Yun. I'm looking forward to seeing Shen Yun performances  in Vietnam." – Ms. Le Nguyen Tuong Vi, Deputy Director, choreographer at Nhat Huy Art Performance and Training Company excitedly said.
And saxophonist Tu Ba Thanh open-heartedly shared: "I would like to not only express my wish for Shen Yun to perform all around the world, for all people to enjoy, but also specially for Vietnamese people. How to enable every Vietnamese to watch with their own eyes to see and learn from it."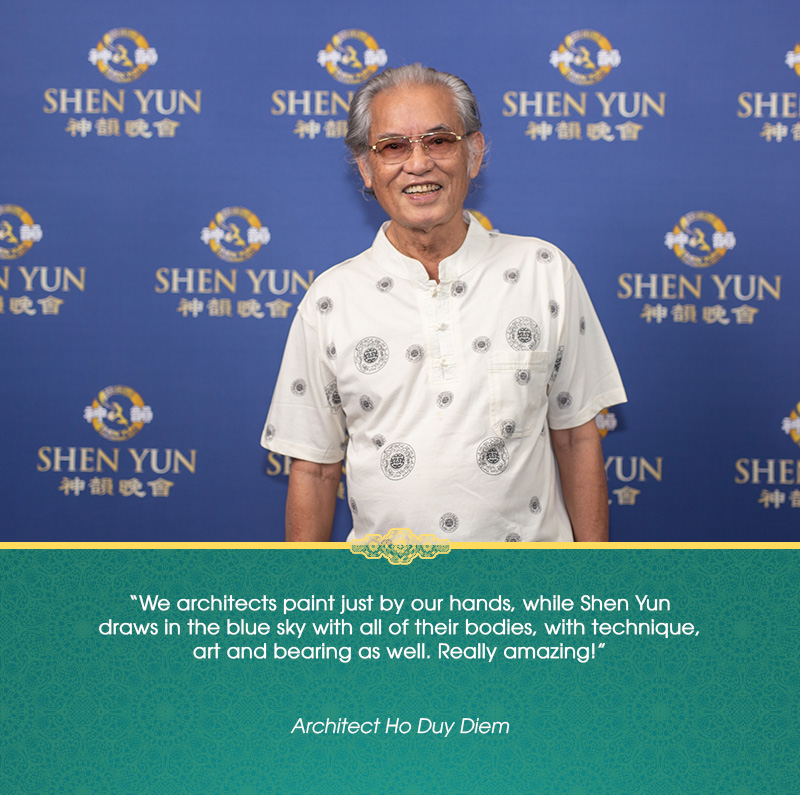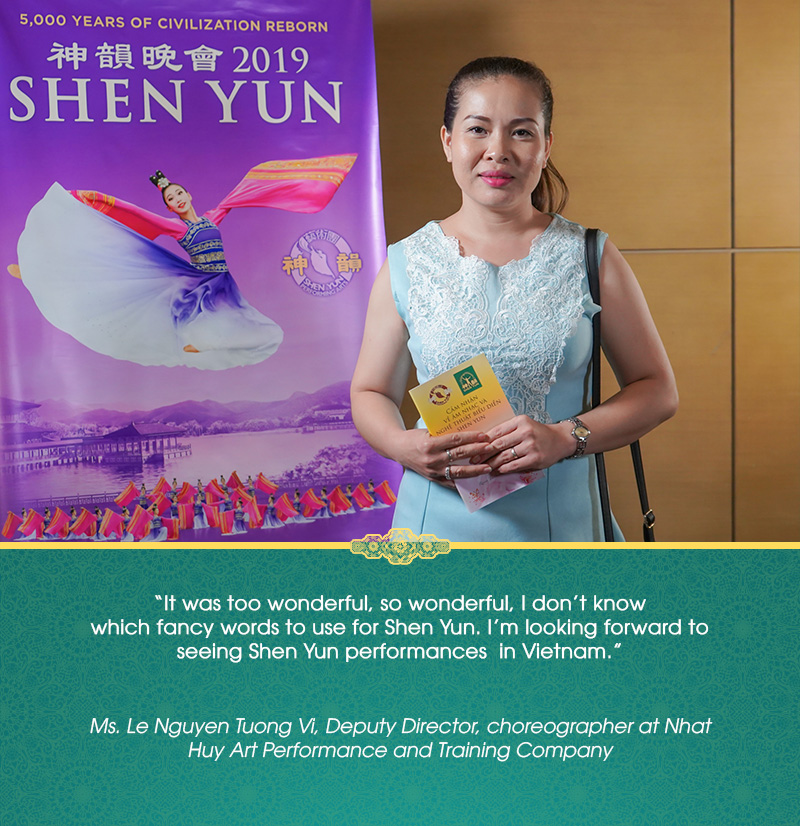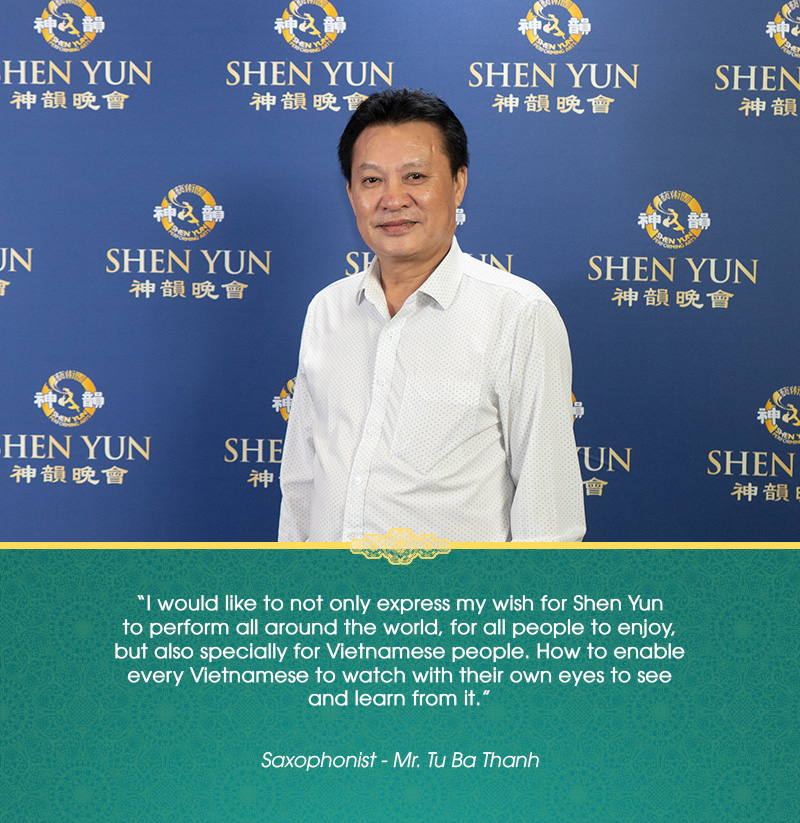 Last May, 6 Shen Yun Performing Arts companies accomplished their 2019 tours after having performed in more than 150 cities in front of over 1,000,000 audience members across the continents. Originally founded in 2006 by Chinese American artists, based in New York – United States, Shen Yun Performing Arts with the mission of reviving China's 5,000-year civilization through the borderless language of dance and music, has helped millions of audience members around the world to experience and explore ancient Eastern culture, moral values ​​and the diversified uniqueness of one of the longest civilizations of mankind.
Why does the whole world await Shen Yun?
In the first half of 2019, thousands of Vietnamese audience members, no matter how far it was, flew to cities in Australia, America, Japan, Taiwan, and South Korea to watch with their own eyes the Shen Yun Performing Arts, with a live symphony orchestra that combined with traditional Chinese instruments. In Vietnam, the Event to learn about Shen Yun Performing Arts has been held 8 times in 3 major cities. And wherever they came, Shen Yun was always warmly and sincerely welcomed as stated in above sharings. A lot of event participants who have not watched the performances wondered what makes not only  Vietnamese people but also people all over the world so eagerly await Shen Yun.
1. The genuine  artists:
Sharing about this, poet Le Anh Dung, Deputy Head of Branch of Vietnam Writers Association in Da Nang was very sensitive as he realized that the core to make genuine  arts is sublimation of the inner heart and mind of an artist. That sublimation is not understood in the sense of unbridled personal feelings but on the contrary it is the moral standards of those who are working in the art field. He said:
"I think this is the beauty of the body harmoniously joined with the beauty of the soul, in which only those with steady spirituality can perform like this. Without spirituality and compassion, only performing art itself, it is impossible to achieve this effect. With all the soul and spirituality in harmony with this universe, then can it bring about such aesthetic expressions of mankind."
He continued: "The Shen Yun style, if we spread it to the whole world, there would be no more war, no more violence, and people would behave properly. Why is that? The evil alerts the world but the beauty saves the world, and this is the beauty through this dance, through this music and through the bearing of performing, it will save the world. It will orient the world to something more beautiful and noble. Sincerity, benevolence, morality orienting."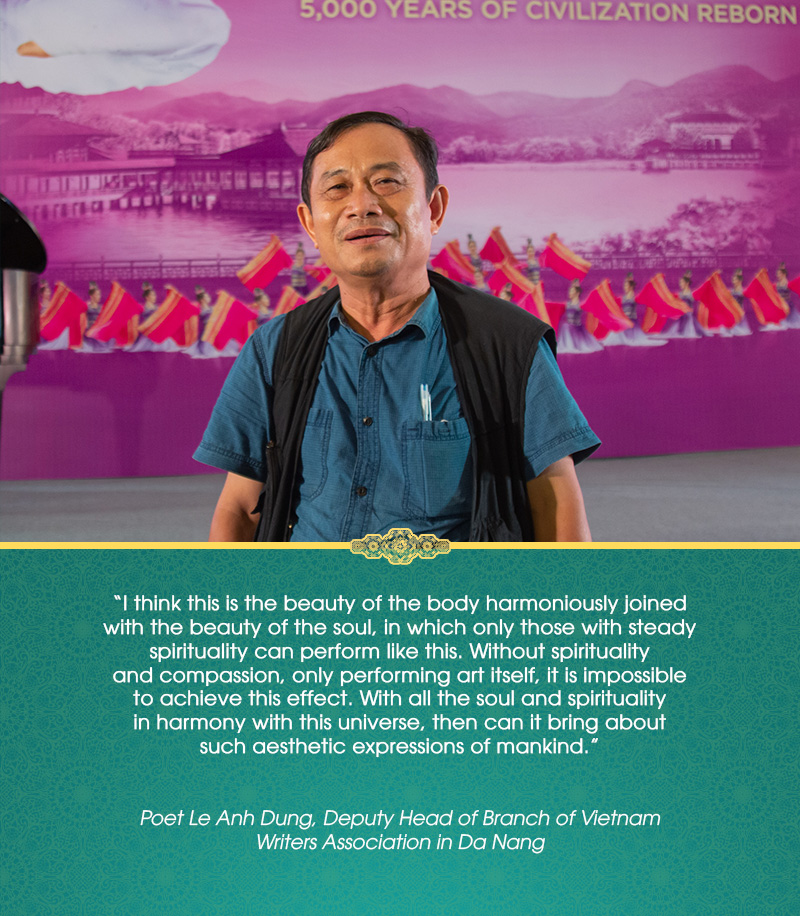 And Mr. Nguyen Hoang Long commented: "I believe each of the artists must have very noble personalities, a very pure spirit and has been extremely elaborately working for the arts."
"We architects paint just by our hands, while Shen Yun draws in the blue sky with all of their bodies, with skills and techniques, art, bearing as well. Really amazing!" – Architect Ho Duy Diem admirely exclaimed.
Ms. Phan Thuc Linh, Executive of Da Nang Dances Association watched attentively during the whole event: "I think Shen Yun's dancers have been through a very rigorous training and practices. First of all, it is the rigorous training and practices on their skills and techniques. They have very high level of skills and techniques. It must be a meticulous and long-term rigorous training and practices. They also have had training and practice sessions similar to meditation – from my observation, in their hearts there is inner meditation, so their dance manners have  very gracious and righteous attributes. As a result, Shen Yun's movements were very agile and smooth. The agility and smoothness are not just in their outside movements but also coming out from their souls."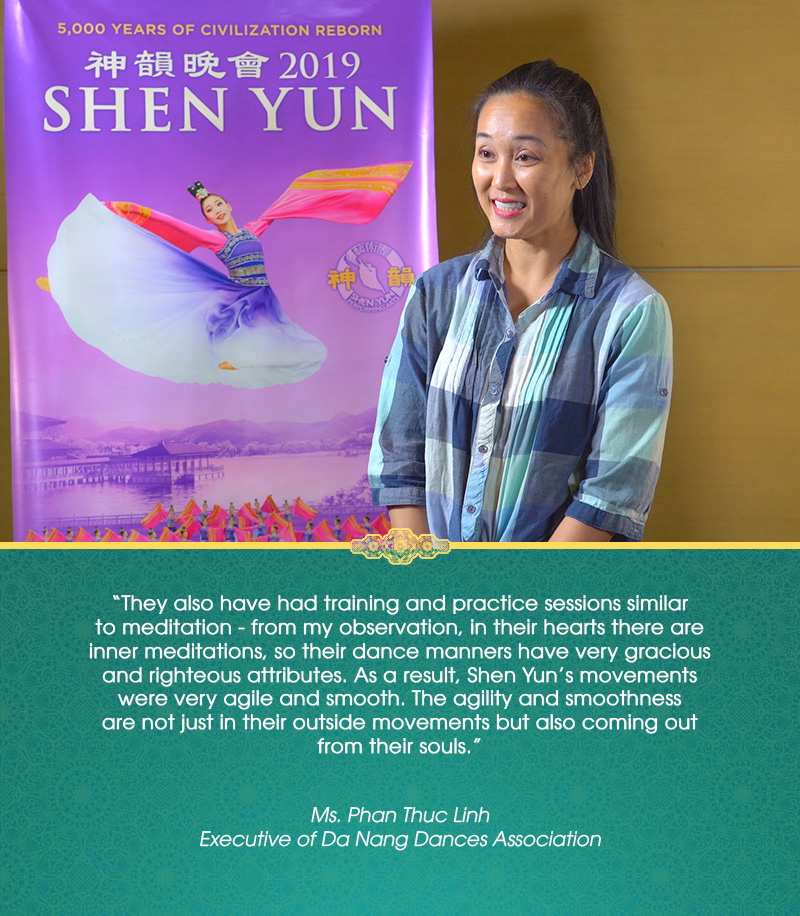 Meritorious Artist Tran Hop Tuan, Director of the Classical Drama Theater Nguyen Hien Dinh, Da Nang said: "I greatly appreciate it. I was so touched when I was watching. What I value most is the spirit, morality and will power  of the artists who were performing in the performances. It is a great art work."
Choreographer Bui Ha Nhat Huy – Director of Nhat Huy Performance and Dancers Training Company commented: "Another very special thing is that the dancers performed to the live music of the symphony orchestra which was extremely difficult. It must have been a very careful preparation. Especially, from the brief introduction about the dancers, choreographers, and dance teachers, I really admire their rigorous training and practices. Since for dance studying itself, 5 to 7 years studying is hard enough. But, the introduction showed that everyone must have been practicing extremely well and enthusiastically, the dancers had to perform with their 200% strengths all the time on the stage".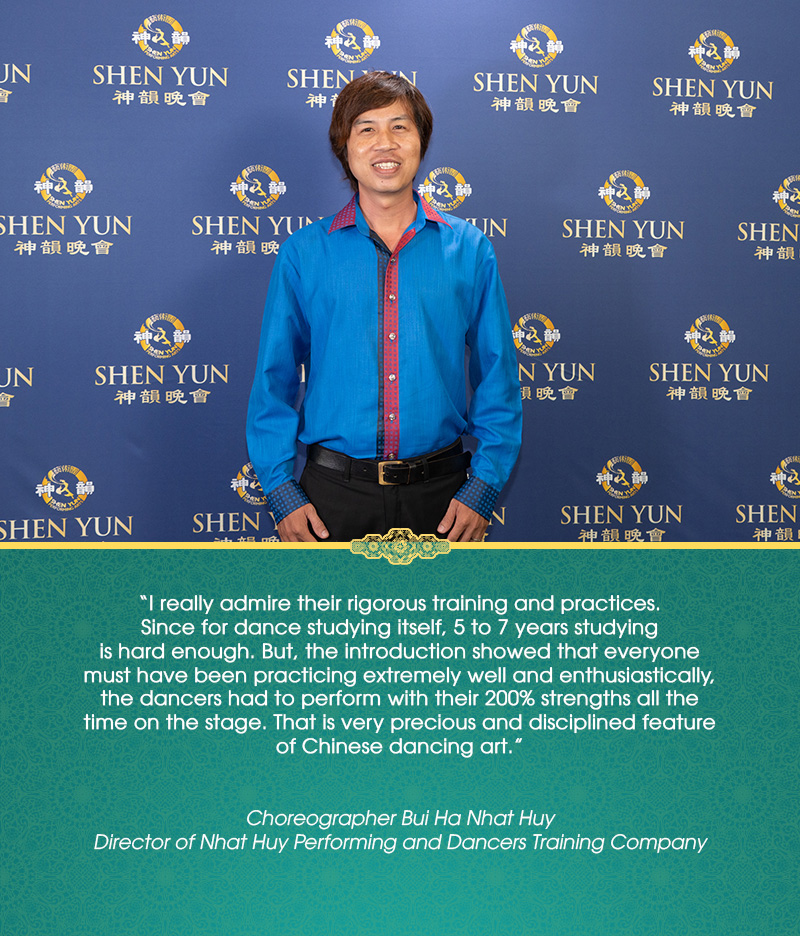 Mr. Tu Ba Thanh – the saxophonist summed up and distilled his appreciation about Shen Yun artists: "They are the great people of rigorous training and practices. They rigorously train and practice with their minds and hearts  and with all the purest things to serve mankind. I have to say that they are very Truthful-Benevolent-Patient."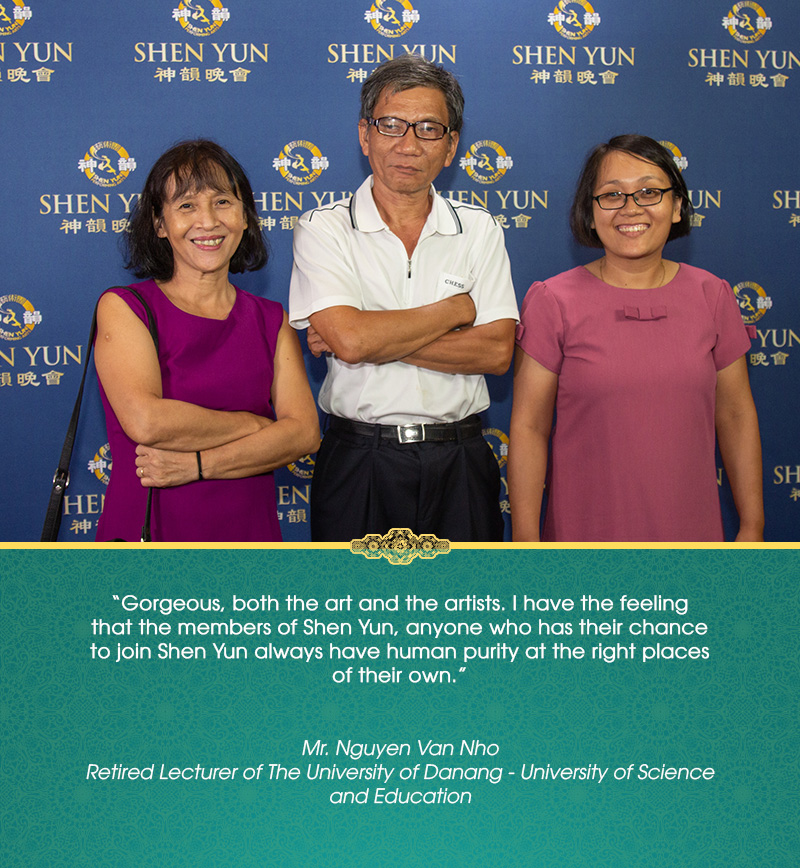 2. Genuine people reviving genuine civilization
As a person who keeps thinking about restoring traditional cultural values, right in the evening when he participated in the Event to learn about Shen Yun Performing Arts, People's Artist, choreographer Le Huan said: "This is truly both advanced and rich in national identity. At the moment of getting introduction about the establishment process of this art group, which was based on 5,000 years Chinese civilization but  founded in New York, which meant that it originated very nationalisticly, and it was established in a very modern and developed nation, we can conclude that: It is true that in the arts when you go to the edge and the core of a nation, you can get the quintessence, get the utmost achievement of art. We should learn this from them."
From a professional perspective, as a historian, Dr. Tran Duc Anh Son, Executive Director of Tao Dan Thu Quan Publication Company (Da Nang) was very impressed by the coming forth of Shen Yun. According to him, Shen Yun have succeeded in conserving a traditional Chinese culture without mixing with anything taking place in the current Chinese society. In a sincerely emotion, he said: "I think that they did very well. As I have made it clear, they tried to preserve their culture in a pure way without mixing with anything in current social situation where there are a lot of trends and a lot of confusion and messes. I believe that they have prospect. And it is that value that they are recognized by the Western world; people do not want to acknowledge a miscellaneous culture. Due to the fact that culture is a nation's identity, an idea to be identified. Shen Yun has made this."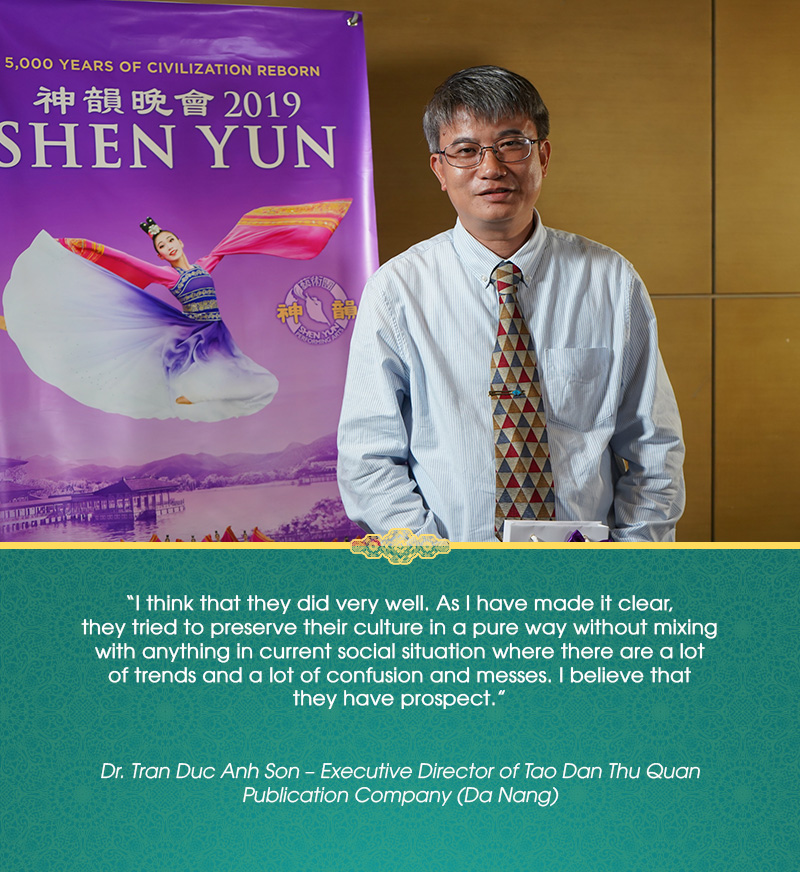 Mr. Nguyen Hoang Long, Former Vice Chairman of Da Nang City People's Committee shared profoundly: "Because this is not only crystallization  of 5,000-year art of Chinese culture, but also the crystallization  of culture of mankind in a long history from antiquity down to today, and how can we preserve this traditional culture for humanity to become better, for life to be worth living."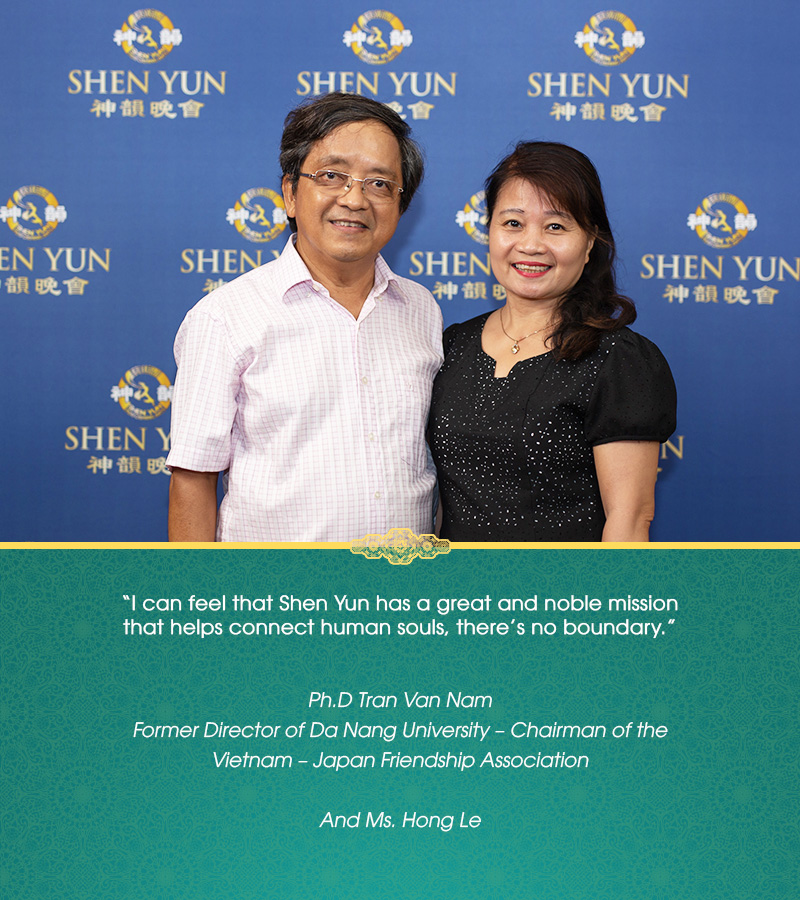 A Master of Public Management, Mr. Che Viet Son, Senior Executive of State Administration, and Former Deputy Director of the Department of Home Affairs of Da Nang City said: "The cultures of Vietnam and China are interdependent and interwoven, I think the culture tradition needs to be preserved, cherished, especially the creativeness in Shen Yun's artistic culture".
Mr. Son excitedly shared his feelings after watching the performance in Shen Yun's introduction show: "Wonderful! It made my emotions aroused and I become more optimistic, loving life, sticking with life, nature and people, and made myself think about the responsibility of preserving, promoting and innovating our cultural identities much more."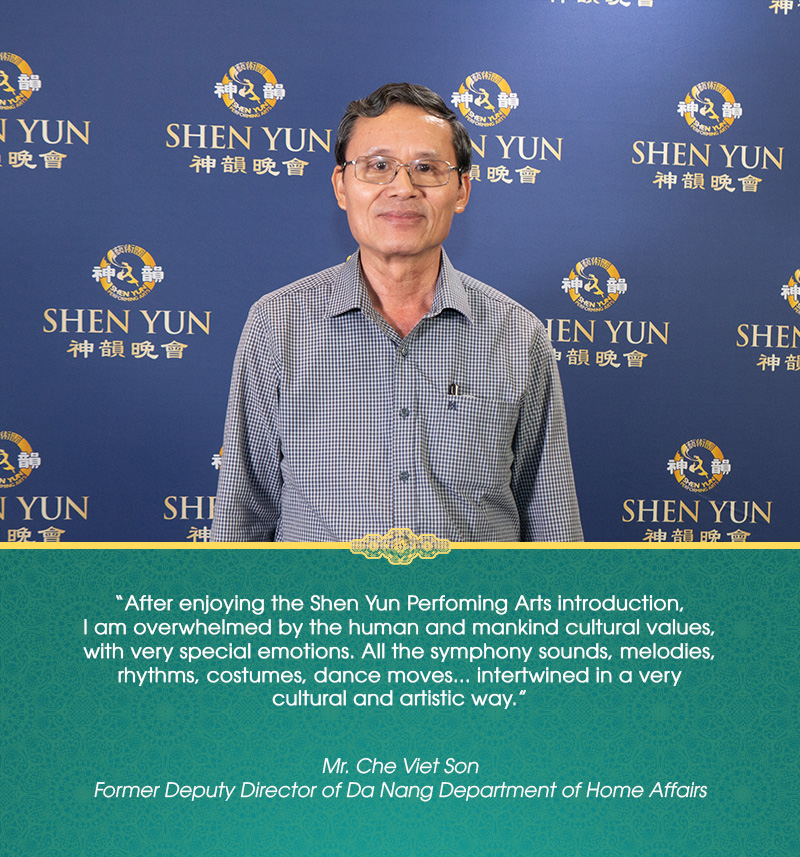 Entrepreneur, Director of Edutainment Vietnam HR Training Company – Ms. Ngo Bich Ha enthusiastically and passionately said: "It is marvellous that each dancer, especially such young dancers can bring back a culture of 5,000 years. If such dancers, such shows are available in every country, it will really make the national culture revived and live on in all hearts.  And I expect that if only such shows were available in Vietnam to bring Vietnamese spirits and cultures to the world just as Shen Yun has succeeded in."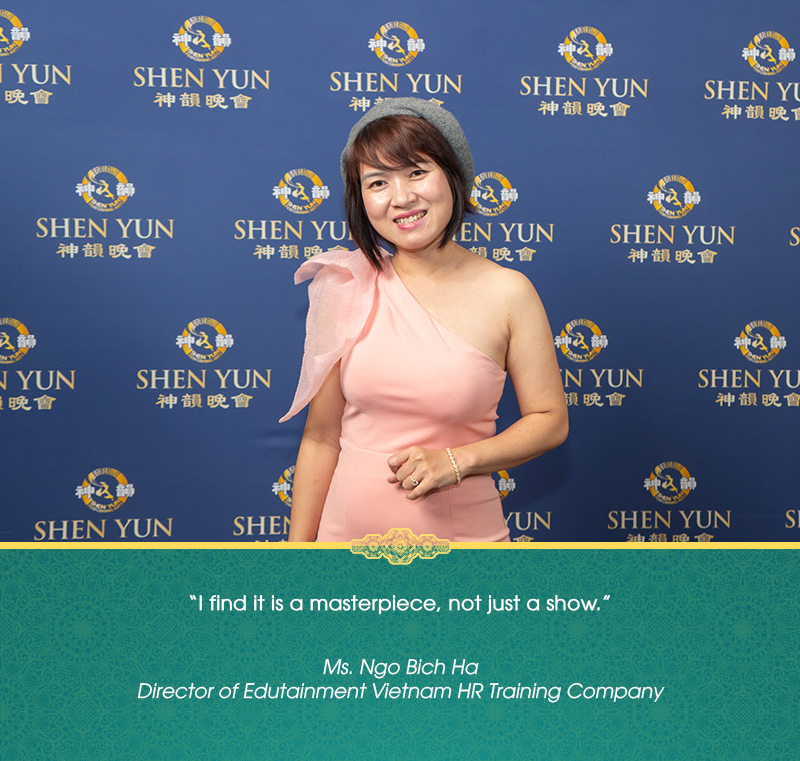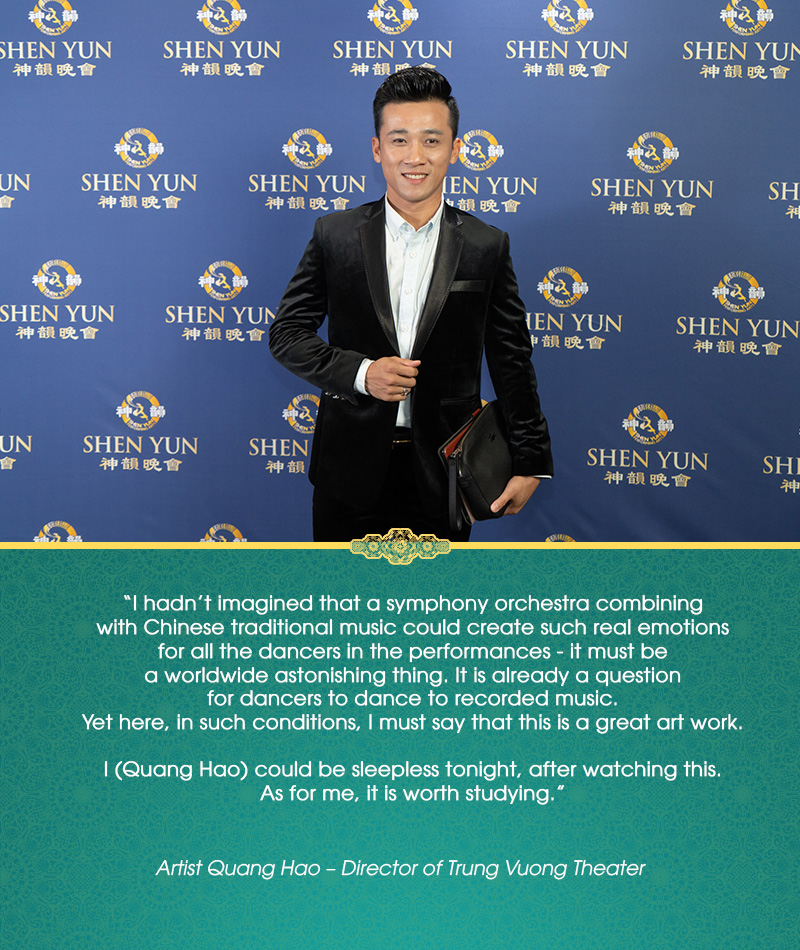 3. Exquisite beauty exuded from genuine values
Musician Truong Quang Thanh, VTV8 Channel, Vietnam Television shared: "Shen Yun converge a lot of factors: art, dance, music, and choreography … generally speaking, a lot of quintessences converged in the performance".
Looking deeper into the values ​​that Shen Yun had brought upon, musician Mr. Truong Quang Thanh, has compared that beauty to the beauty of colourful flowers: "They succeeded in combining the history, cultural elements of ancient China with modern elements, forming flowers. I gotta say that those flowers are so beautiful brought about to our lives. Just simply by watching the performance, we can understand this right away, it is the perfection of arts, both music and dance"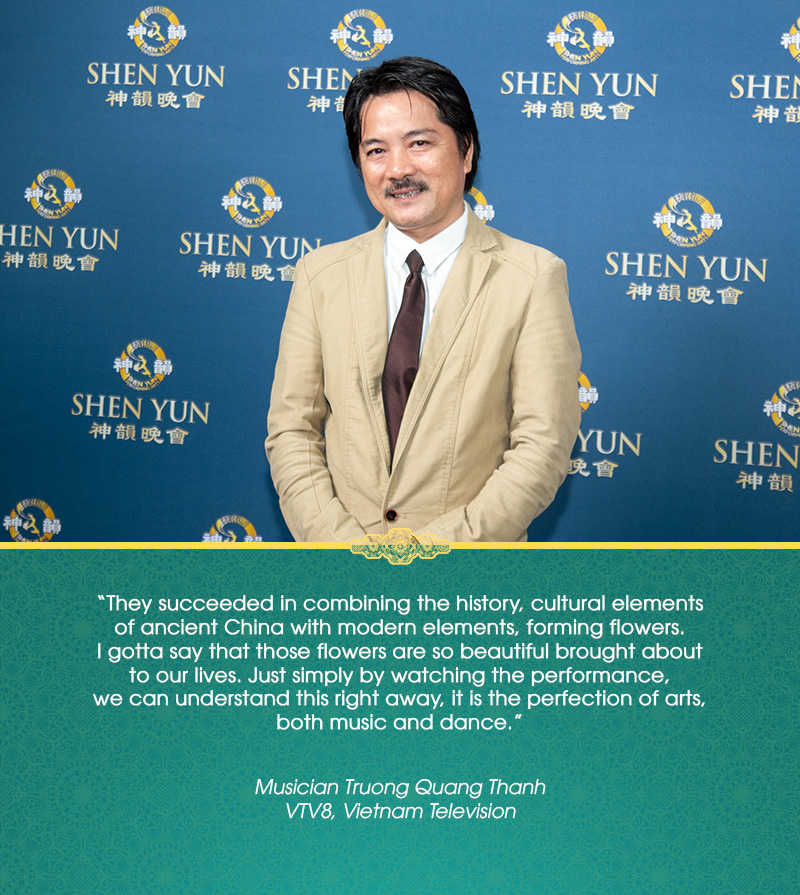 "After enjoying the Shen Yun Performing Arts introduction show, I am overwhelmed by the human and mankind cultural values, with very special feelings. All the symphony sounds, melodies, rhythms, costumes, dance moves… intertwined in a very cultural and artistic way" – Mr. Che Viet Son shared his thoughts.
"Wonderful, I don't know how else to express. It is awesome. The show has given us freshness and zest for life.  
I find the show very compelling. They are all wonderful, from the stage light, costumes, painters, to music. I like one more thing:  Shen Yun consists of many different nationalities, they bond together. As in the music, classical and modern Western music intertwined, harmonized with one another, then the audience didn't feel an odd thing, any kind of unsmooth things. By listening to the music we felt peaceful. There were a dear feeling, loving each other more among people, daily stresses are blown away. I felt that I have touched something that I had not seen before yet," the saxophonist Tu Ba Thanh said.
In fact, unuttered emotions make it possible for everyone to find the voice deep in their own souls, moreover, that brings the chance to harmonize with many souls that are aiming for true humanity values. Mr. Nguyen Phi Tuan, Stage Director shared his comments: "This is a quintessential beauty, so admirable. And I think that while watching the show, we can find ease and relax in our souls. This helps us  forget about the pressures of our life to look for something more relaxing, our soul seems gentle, we can think about better things in life and more inclining to the good".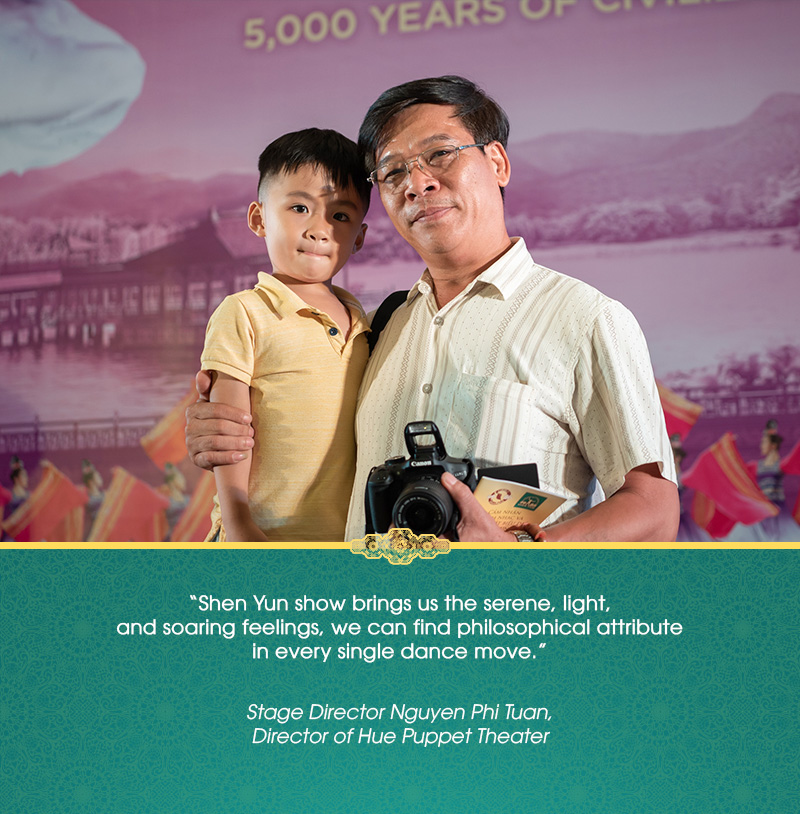 Being touched after understanding about Shen Yun Performing Arts, right in the event, Poet Le Anh Dung  wrote a poem to express his appreciation of the beauty of Shen Yun Performing Arts: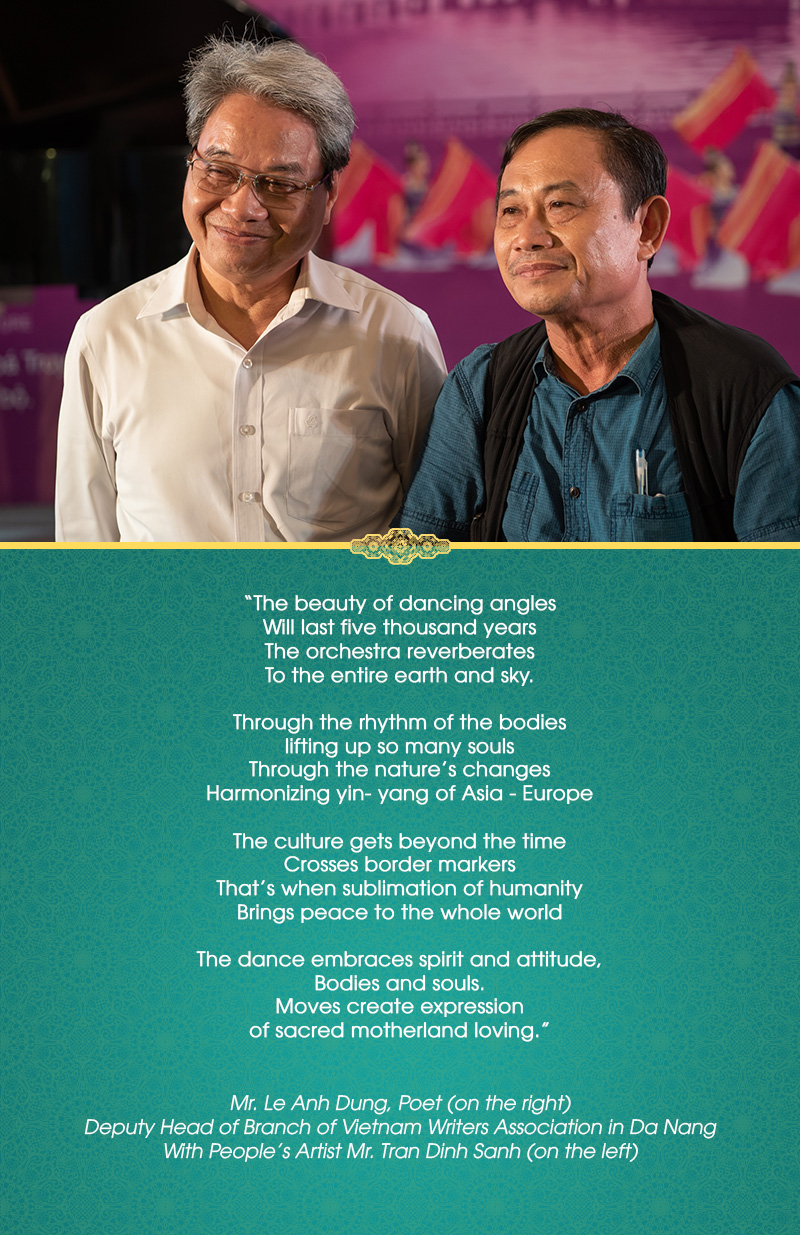 Ms. Nguyen Thi Thu Ha – School equipment and Office furniture Company – volunteered to serve as a bridge to spread Shen Yun Arts to more people:
"If I may have the honour to be the one to serve as a bridge bringing this art to my dear relatives or friends, the first thing I want to tell them is that let's come to  Shen Yun to enjoy the state-of-the-art dance".  
"When Shen Yun Performing Arts comes to Vietnam, I will definitely introduce it to many people working in art fields as well as ordinary people because Shen Yun art spirits have touched all souls." – Mr. Vo Que, Former Chairman of Trade Union of Thua Thien Hue Province Association of Arts and Literacy, Current Chairman of the Hue Singing Club, didn't forget to sincerely express his expectations: "I hope that the company will take Hue City into account so that Shen Yun can enter Hue people's hearts"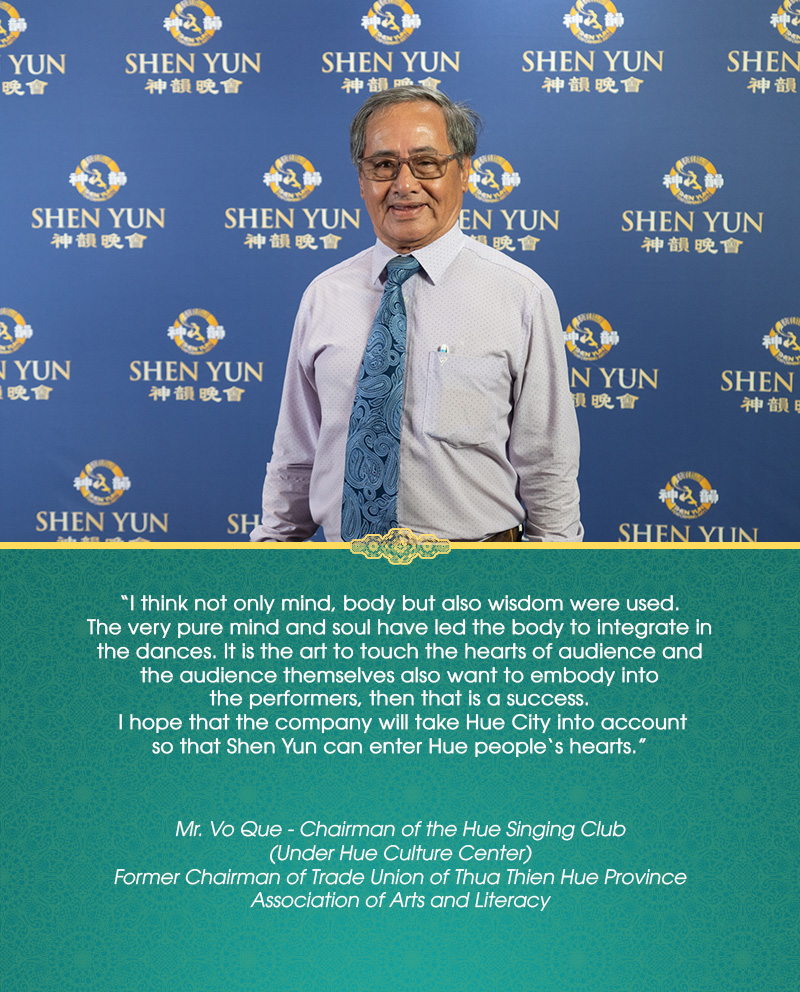 Some photos of the Event: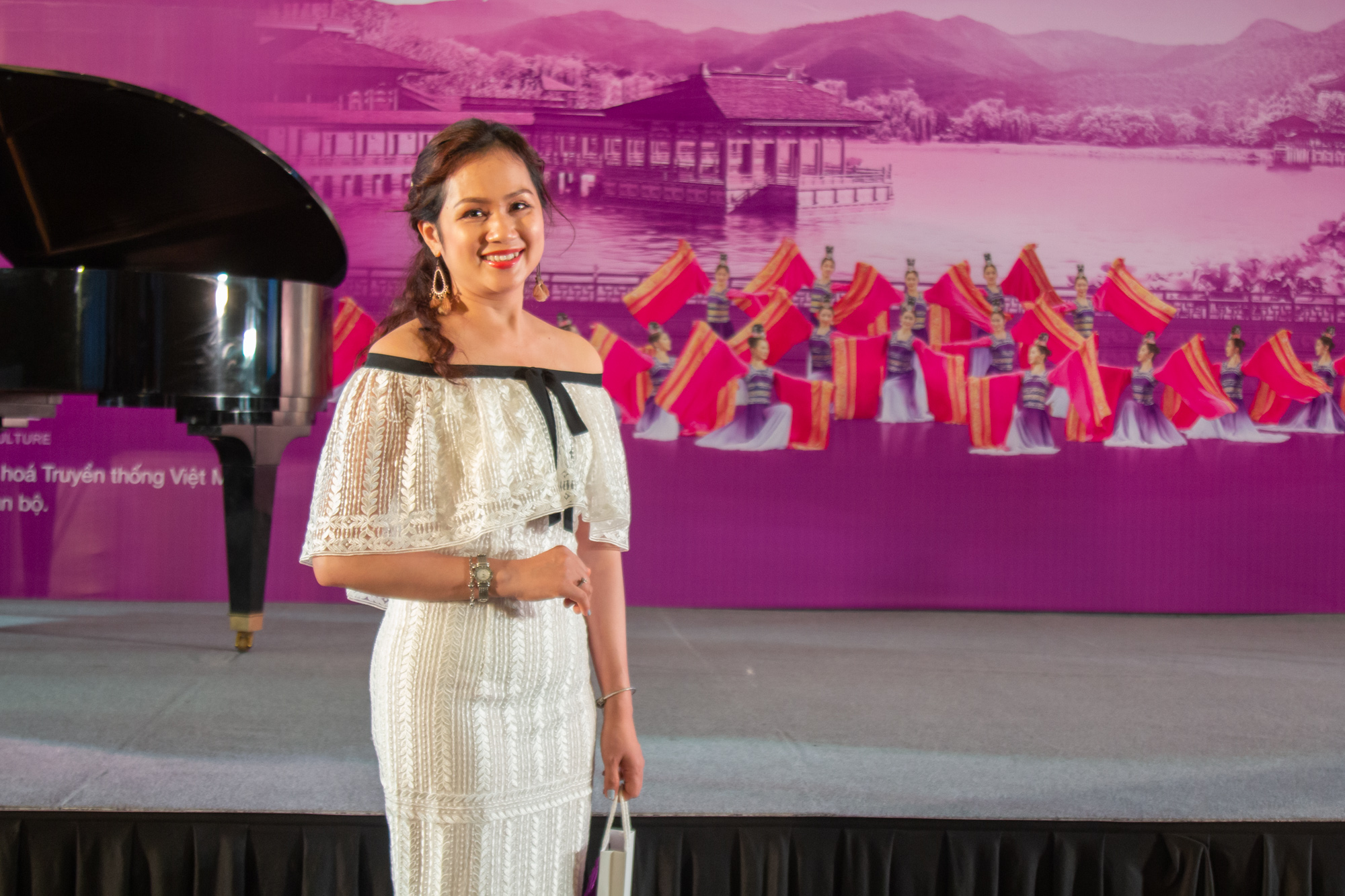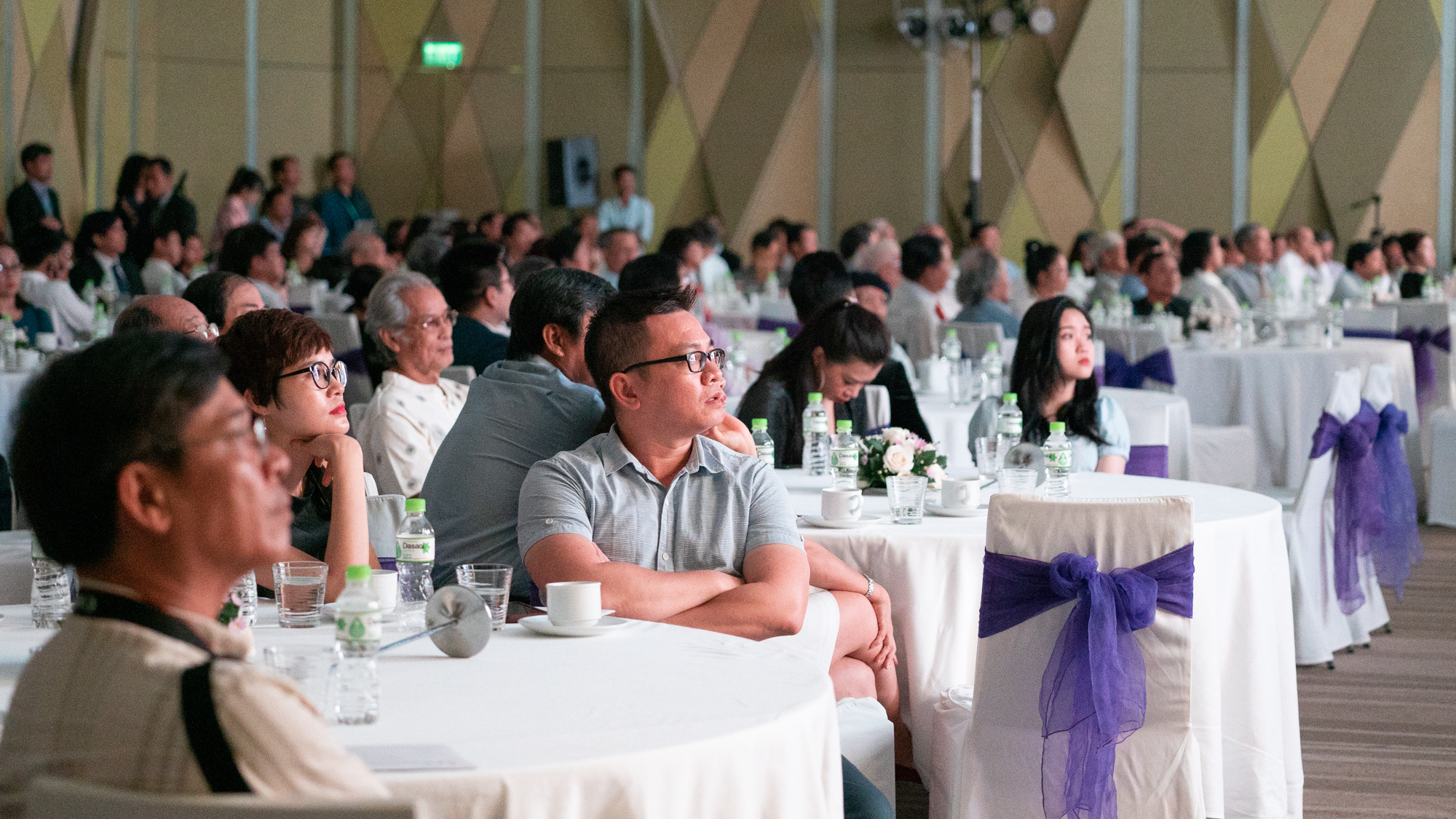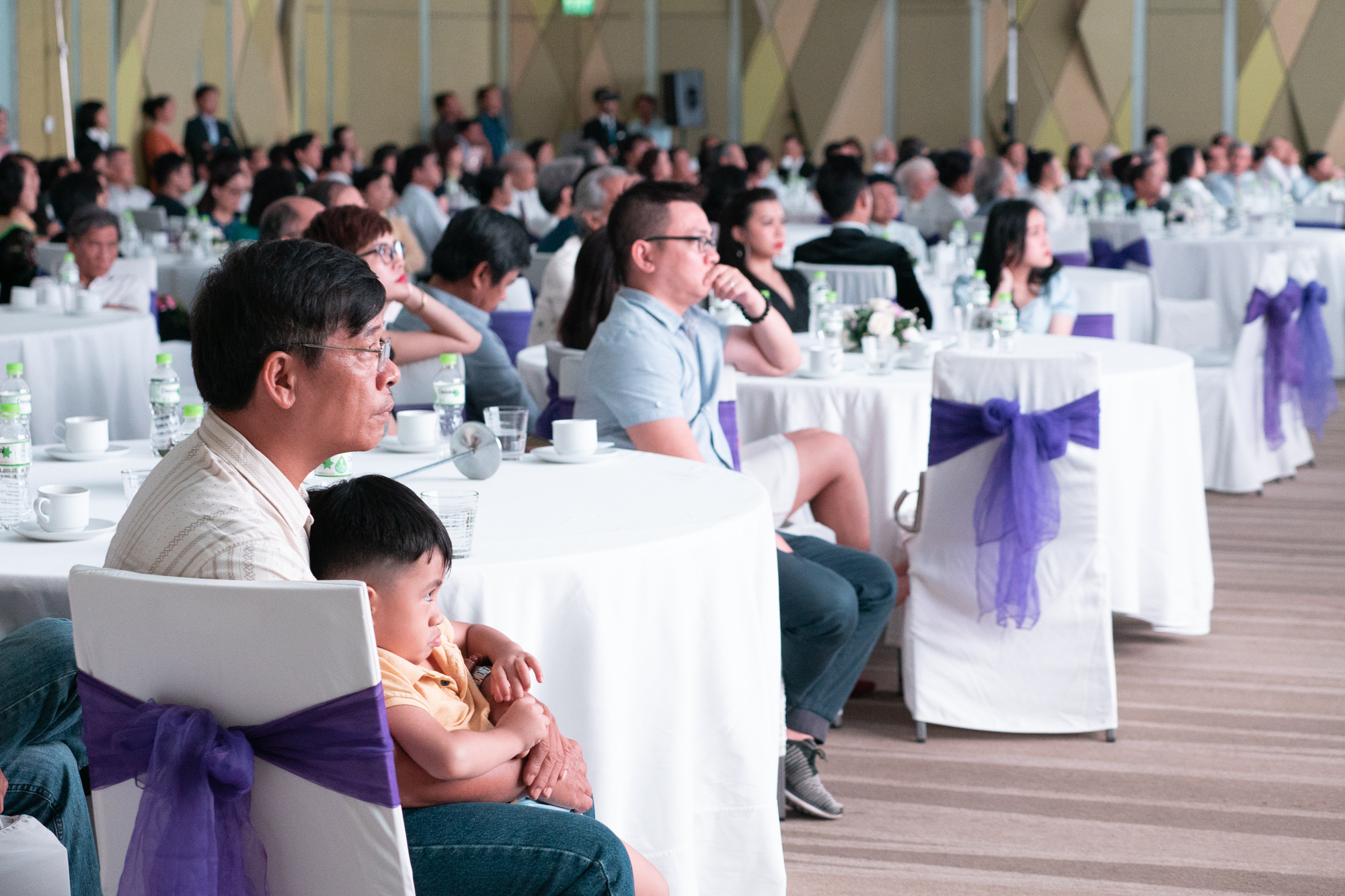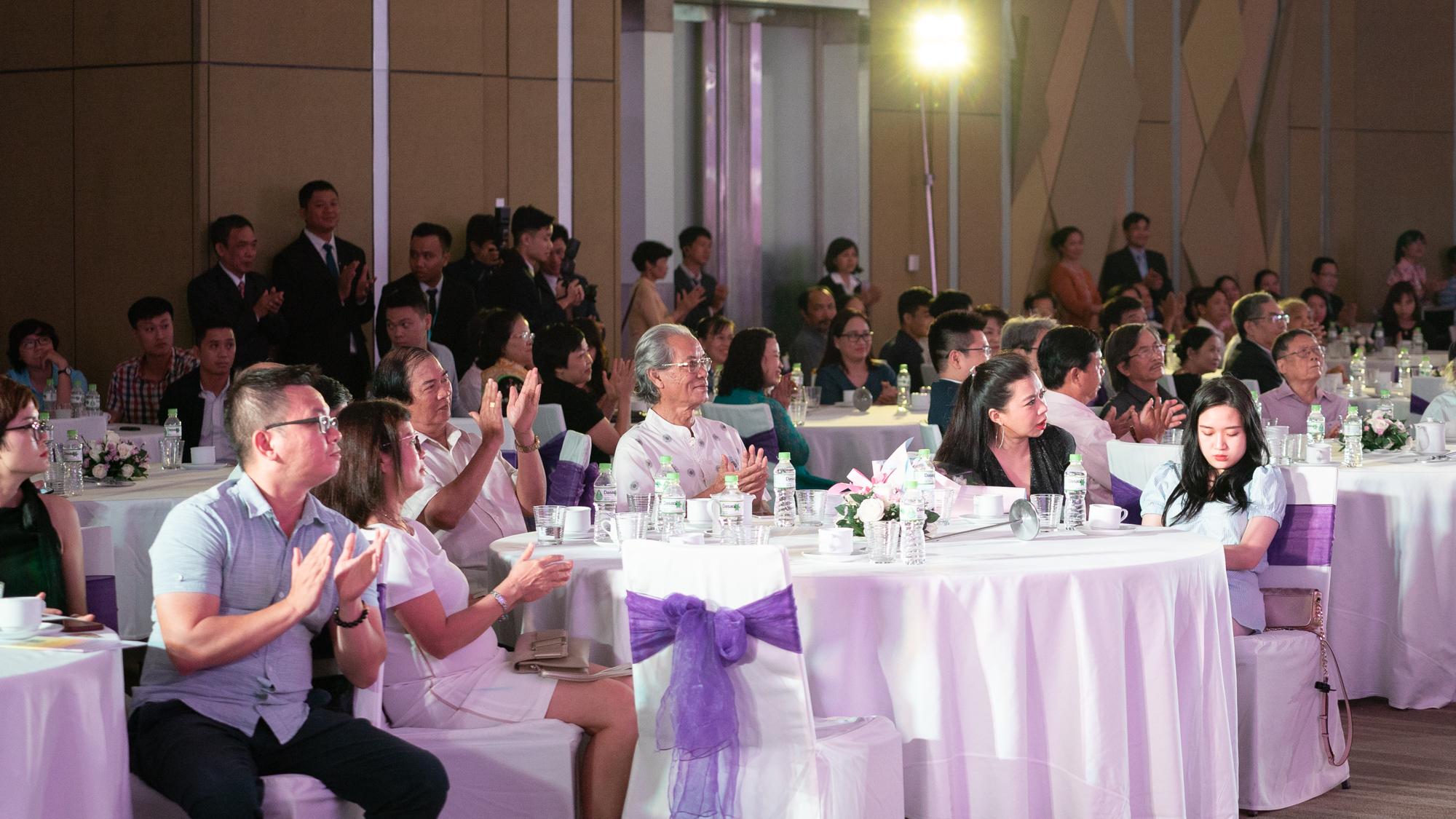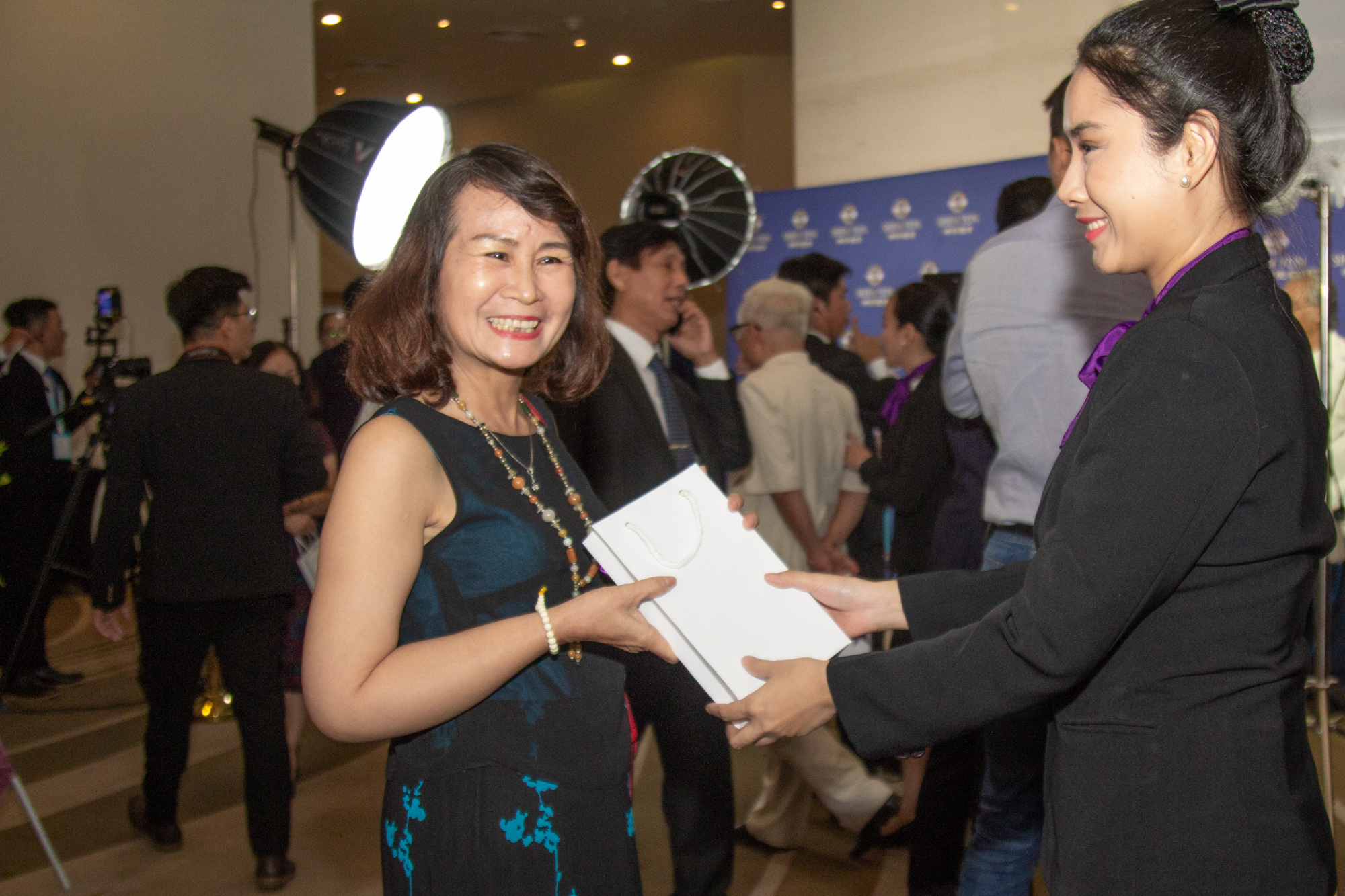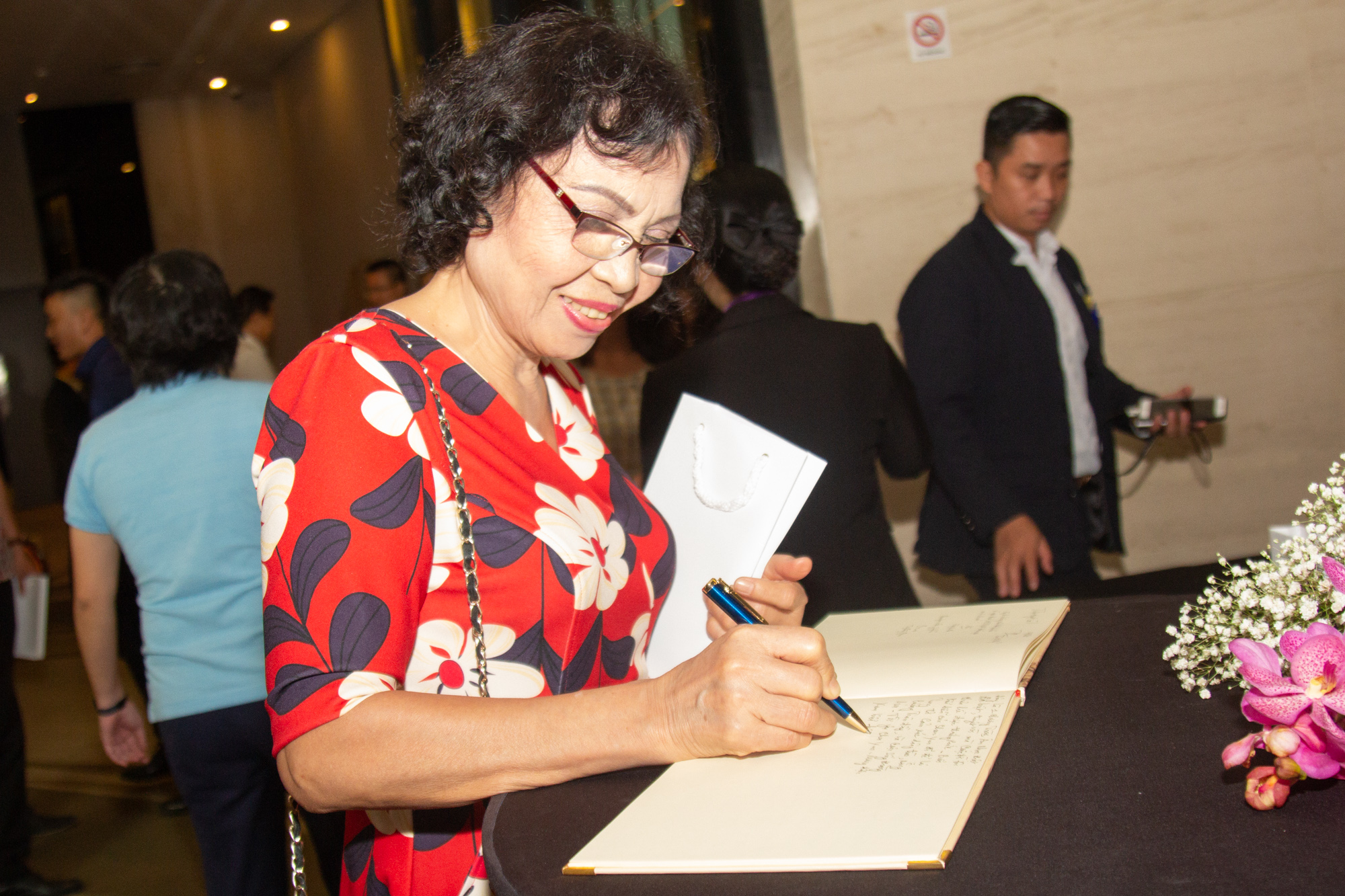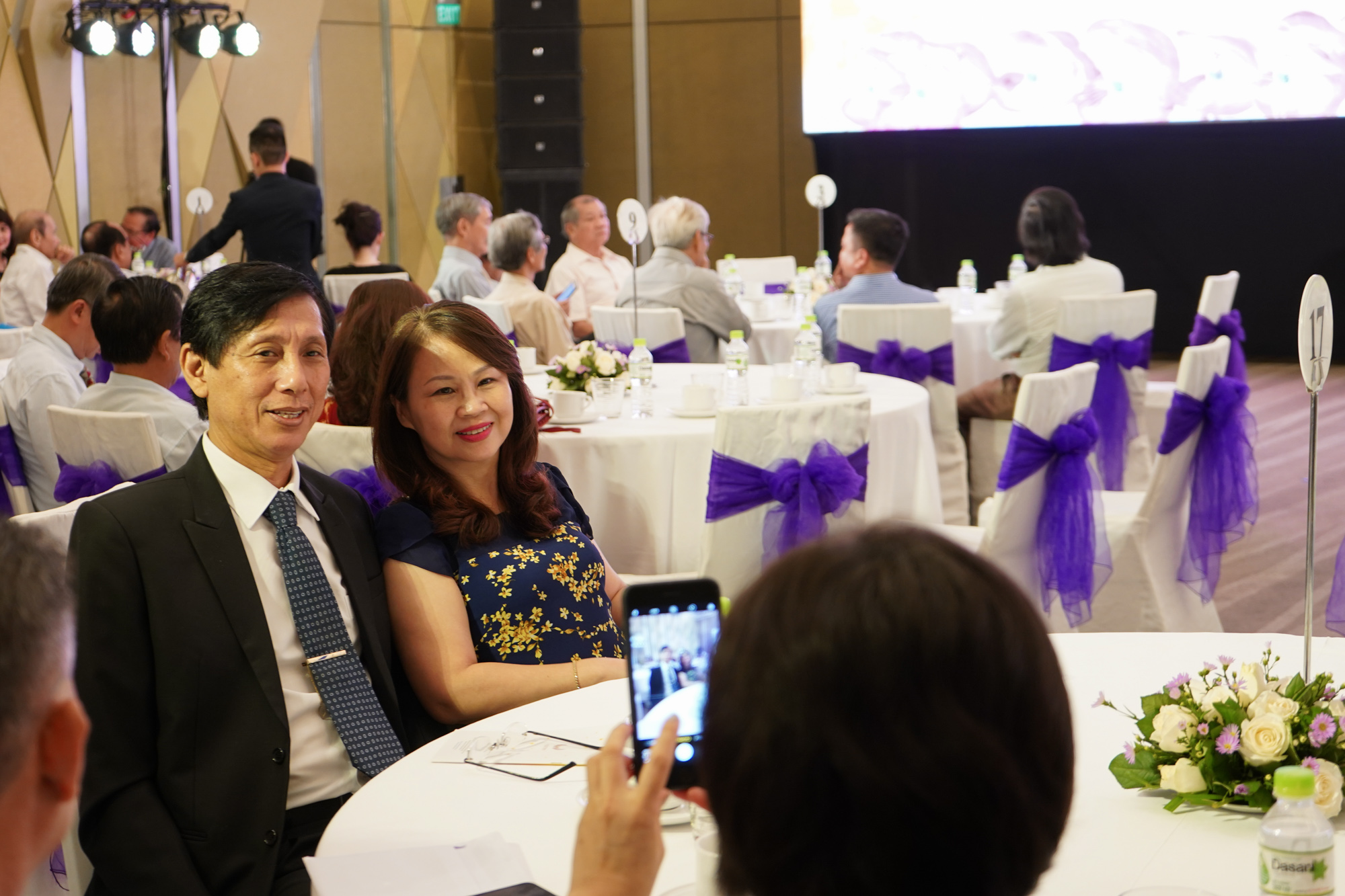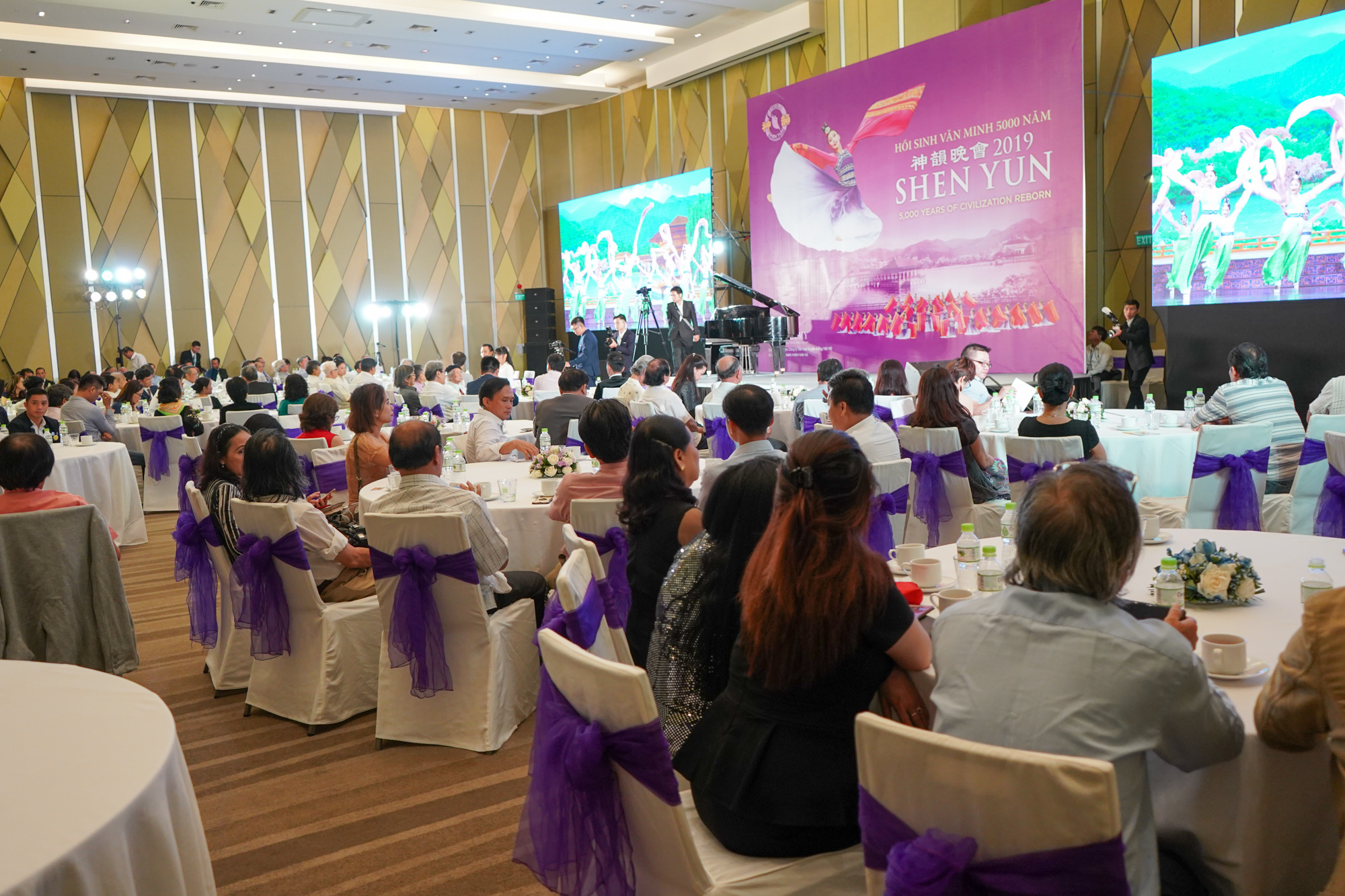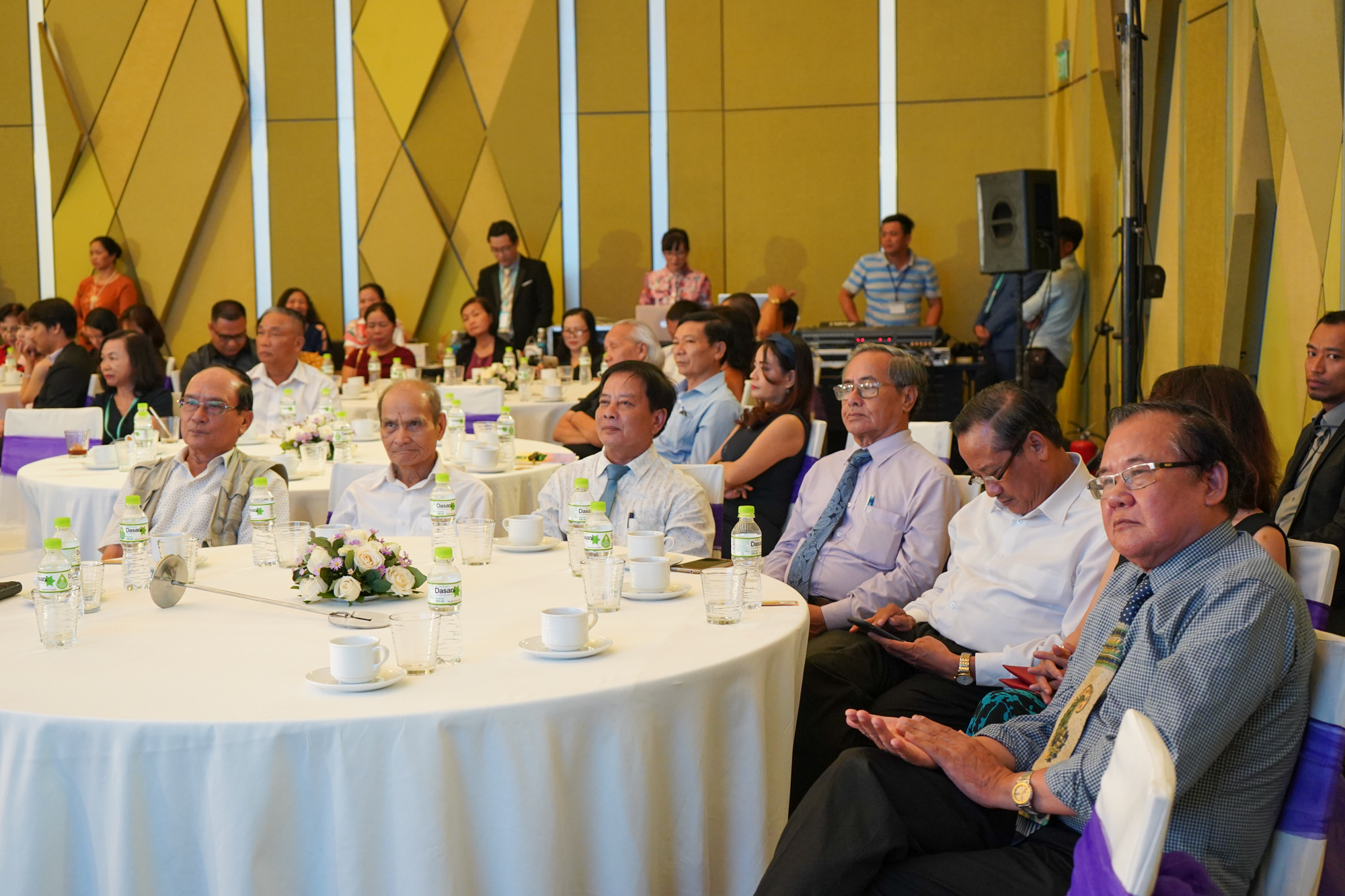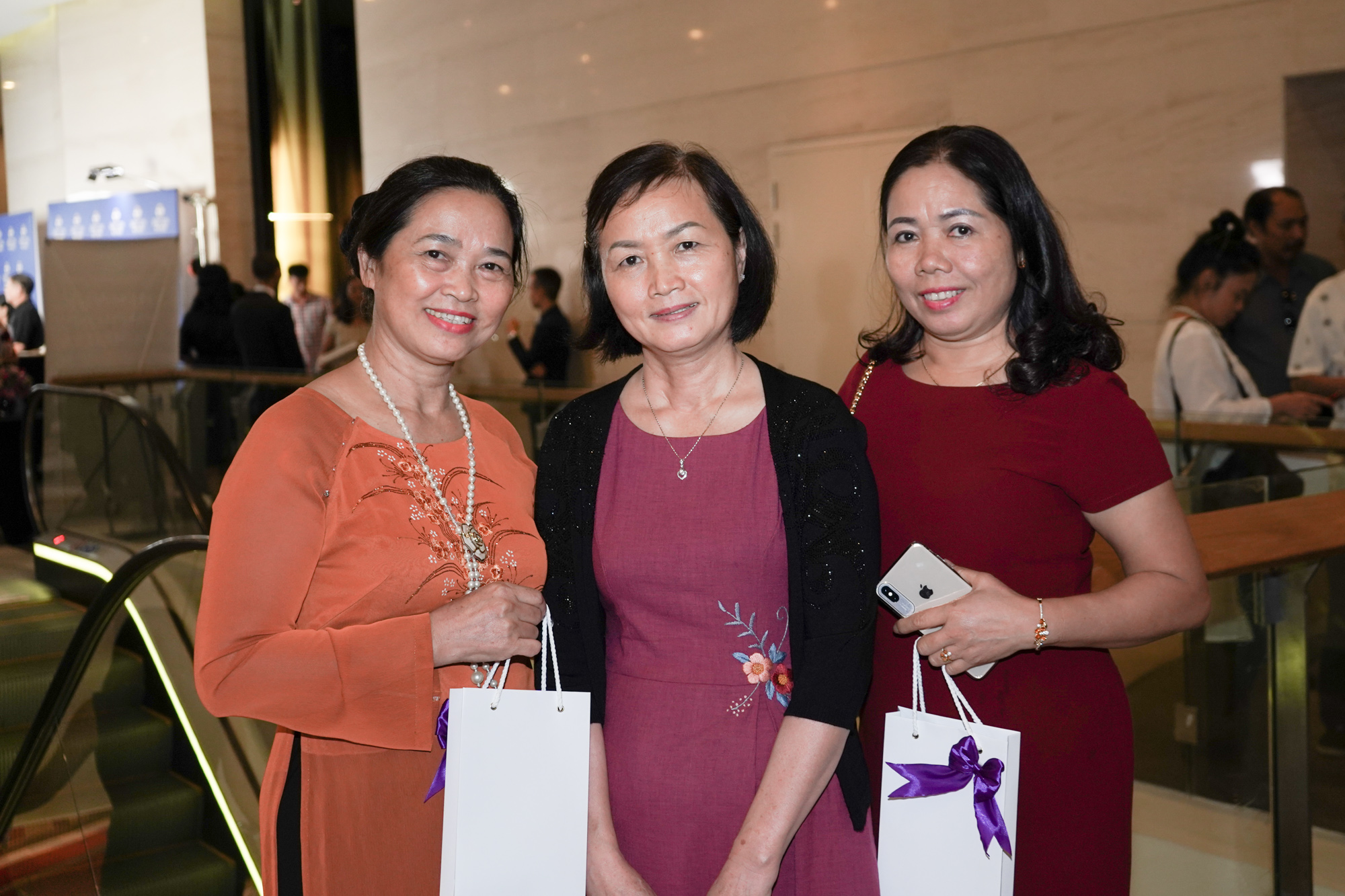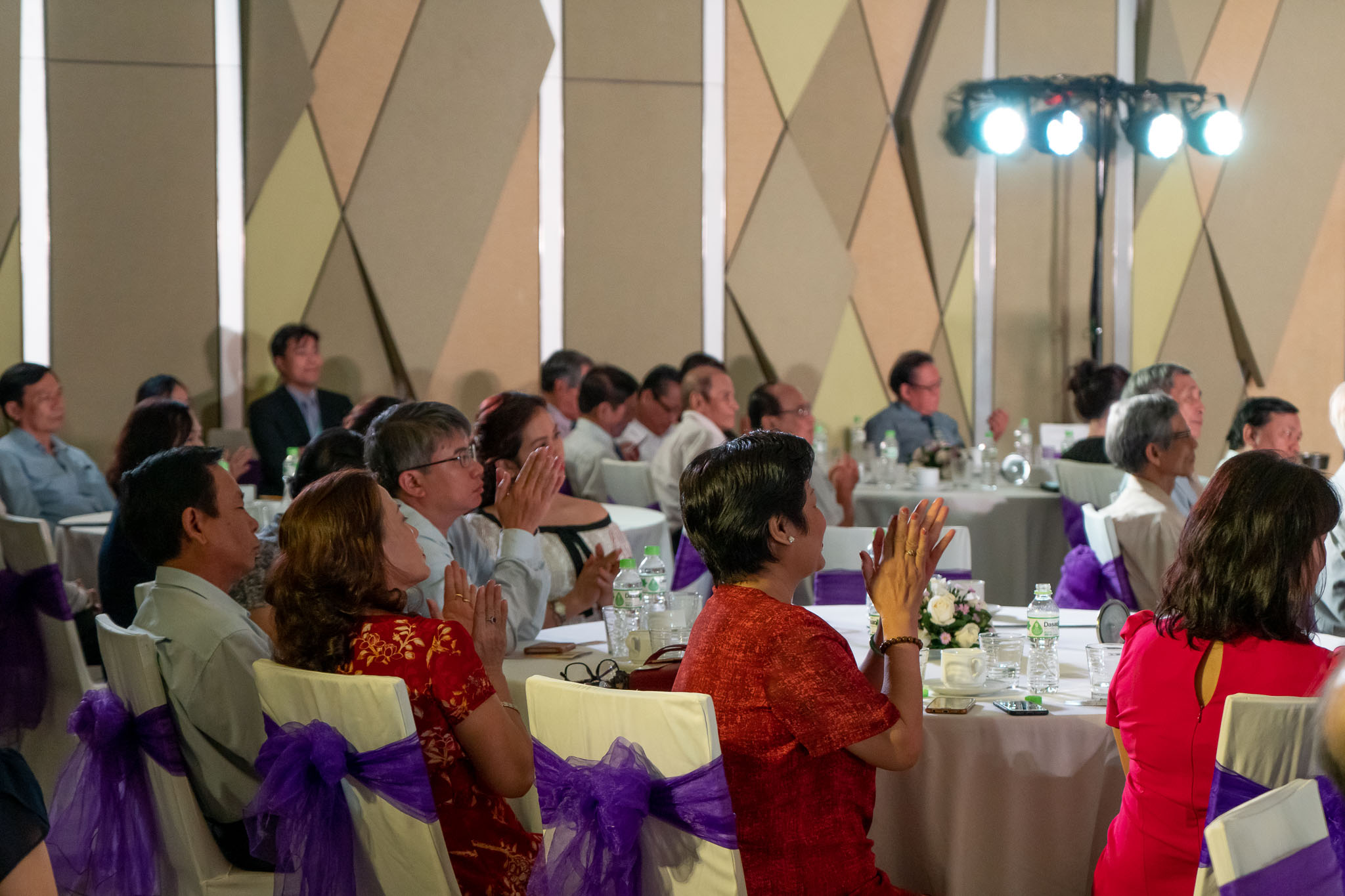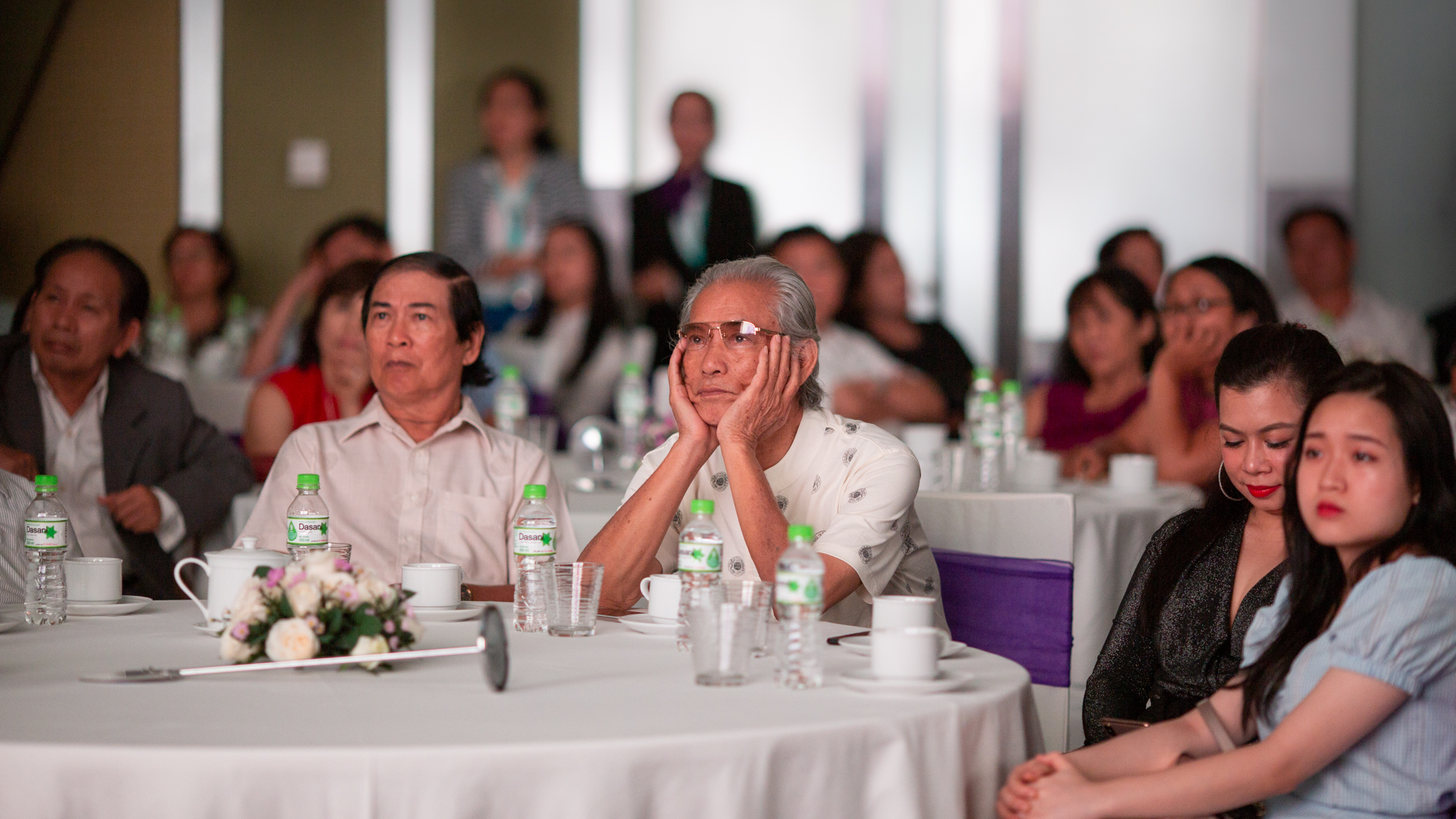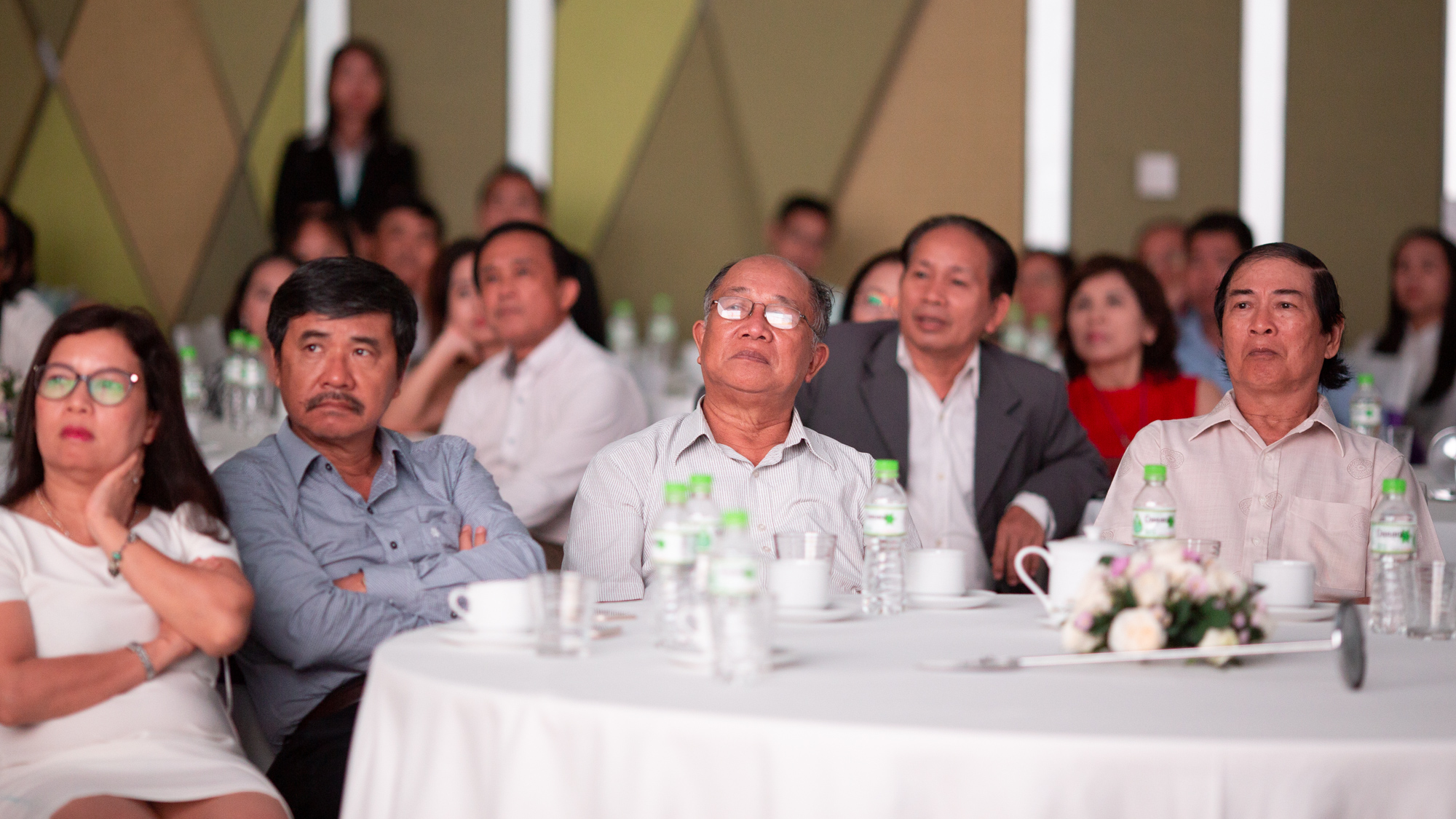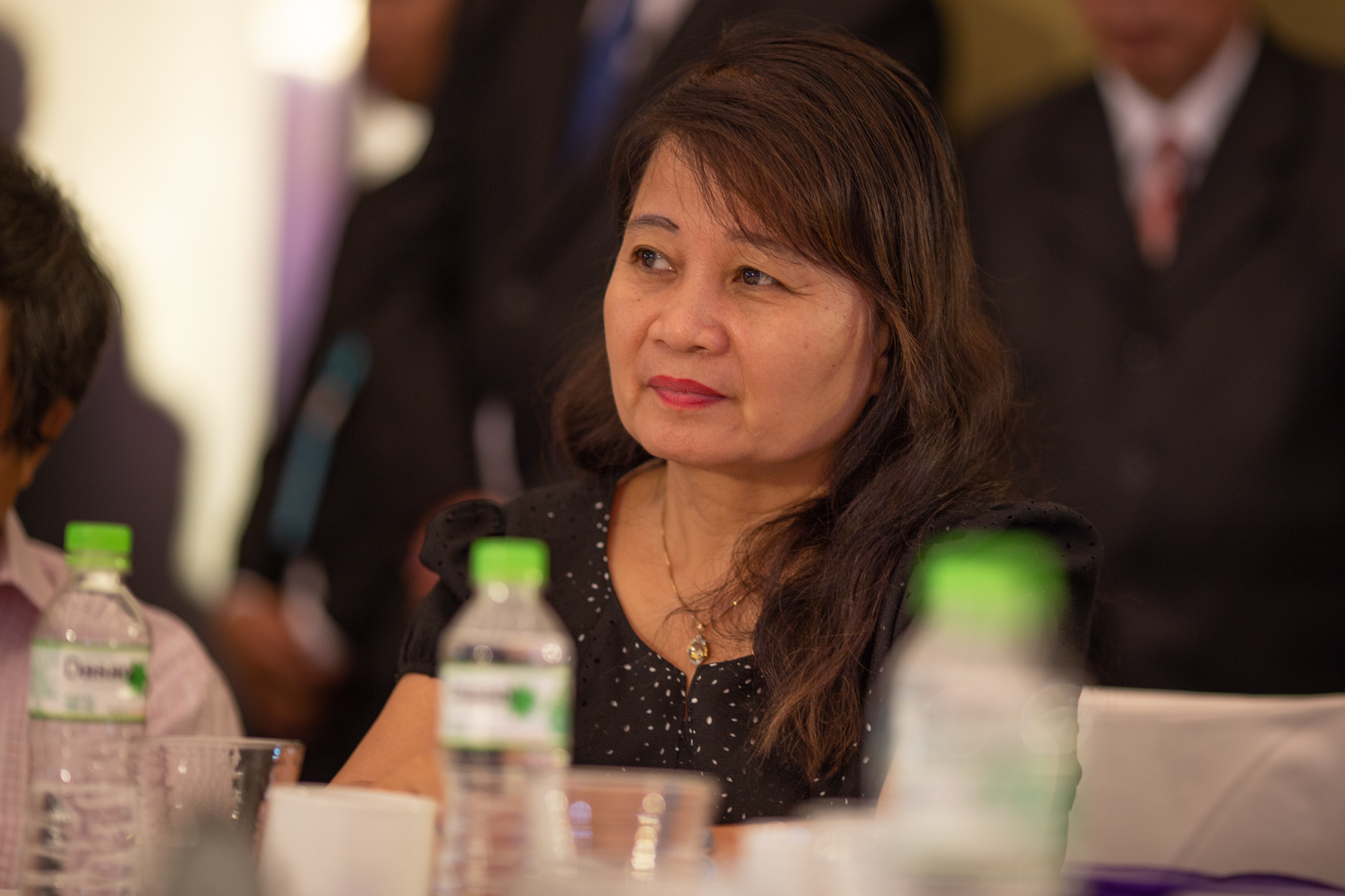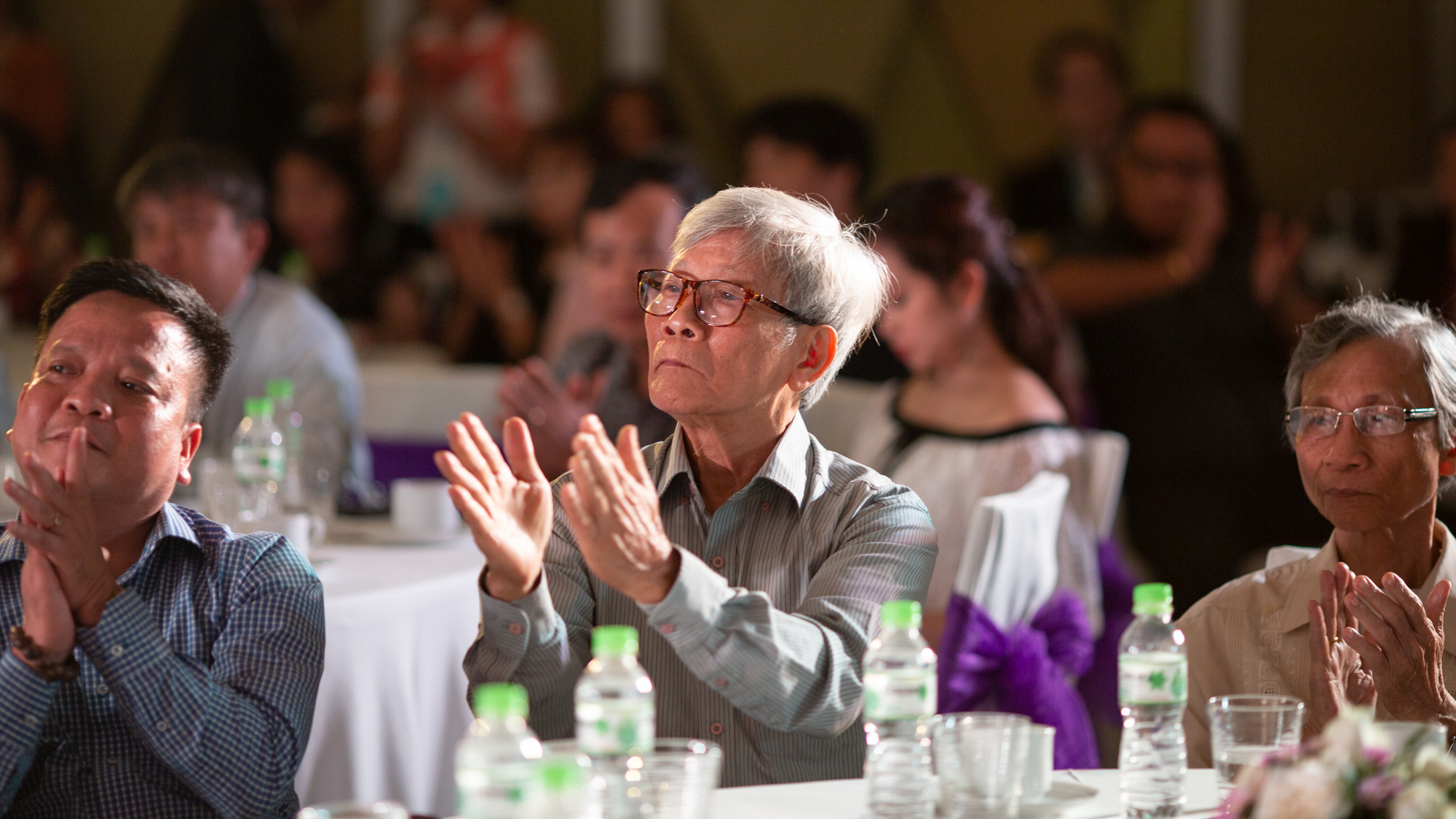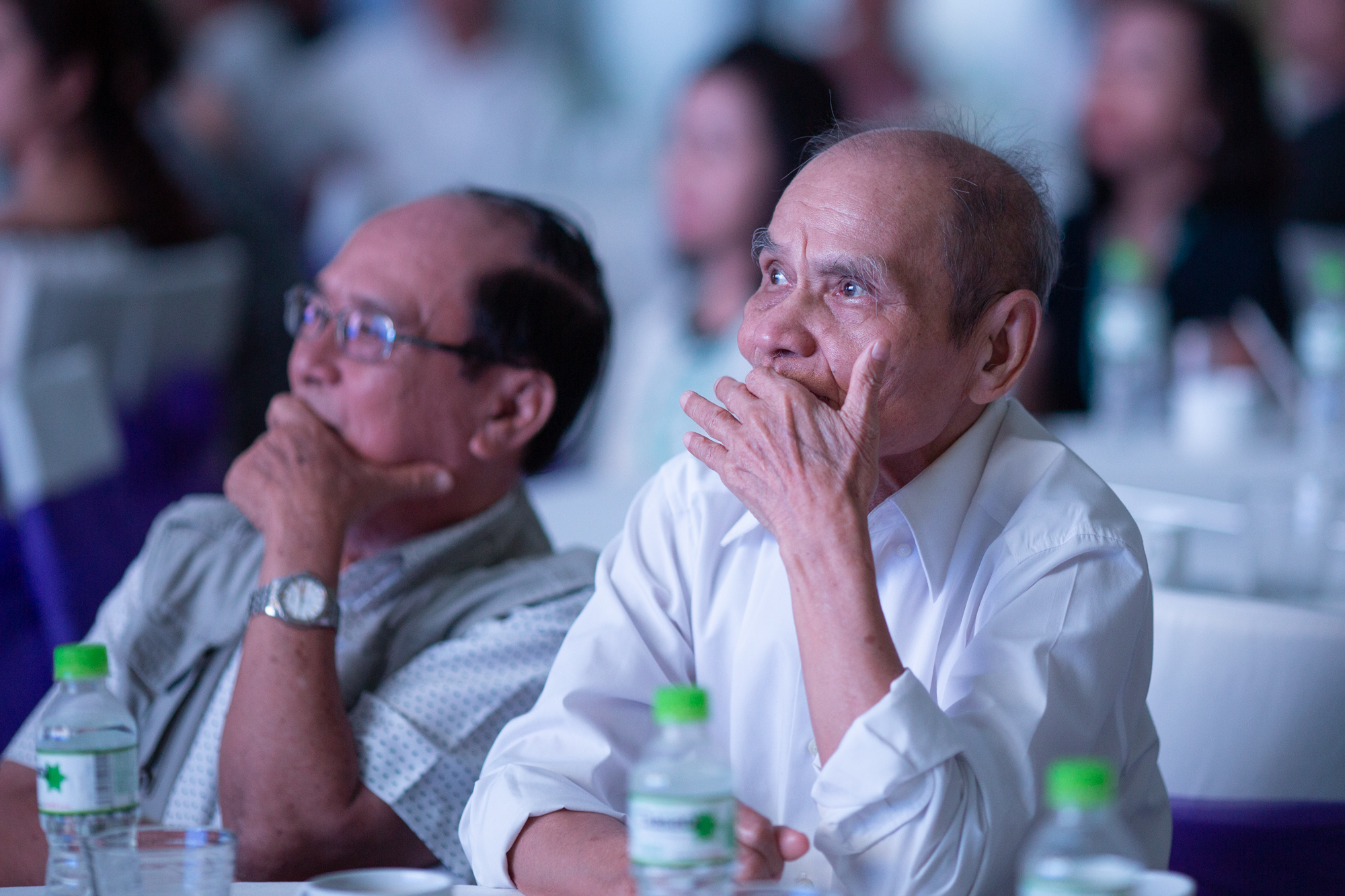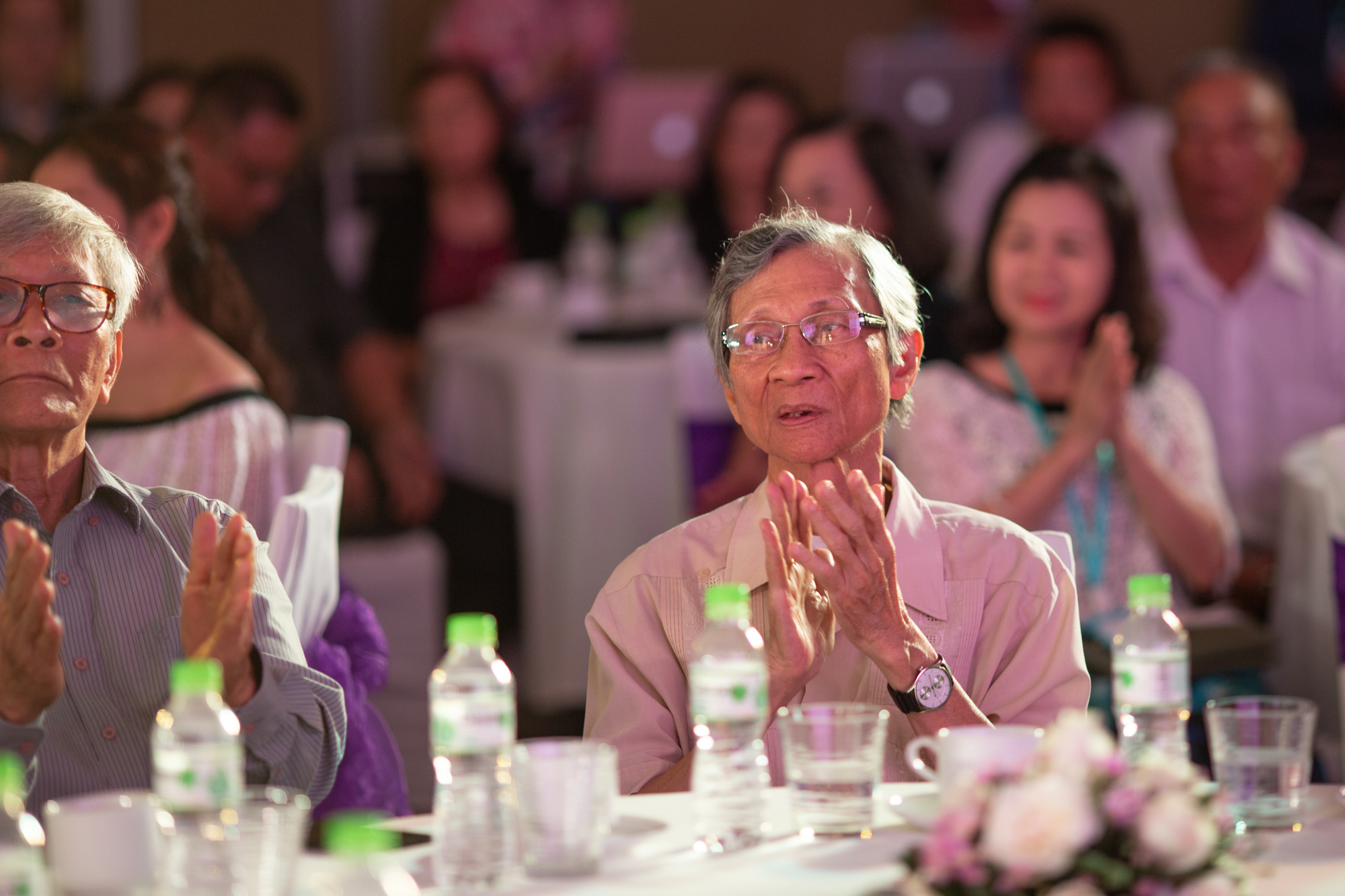 Check out performance schedule in 2020
Vietnam United States (Viet My) Traditional Culture Company
(Please only repost this content with the consent of Vietnam United States Traditional Culture Company)