Many guests were invited to enjoy a tea reception featuring a talk show at Sheraton Hanoi Hotel on June 9 to learn about one of the best symphony orchestras in the world – Shen Yun Symphony Orchestra. The event was organized by Viet My Traditional Culture Company, with the permission from Shen Yun Office in New York. Participants of the event include representatives of several embassies such as Japan, South Korea, Canada, New Zealand and other associations, as well as professors, associate professors, PhDs, folk artists, elite artists, orchestra conductors, musicians, singers, writers, poets, journalists, lawyers, CEOs, entrepreneurs in many fields such as music, art, history, science, education, culture, communication and business in Vietnam.
By telling a true story of the lead violin performer in the orchestra and sharing videos of some excellent performances and special testimonials from the audiences, Viet My Traditional Culture Company conveyed the characteristics of Shen Yun music to all guests at the event. A decade ago, a group of well-known music composers, directors and artists from both the East and the West gathered together to establish Shen Yun Symphony Orchestra – with the mission of reviving the true and noble values of classical music from the 5,000-year civilization. Within just 10 years, Shen Yun Symphony Orchestra has made miraculous achievements; every year touring in world renowned theaters such as Carnegie Hall in New York, Roy Thomson Hall in Toronto, Tokyo Opera City Concert Hall in Tokyo, and Daegu Concert House in Daegu, etc. In each country and city, they always receive warm welcome from the audience, along with praises and admiration from famous musicians and artists in various art fields around the world. Shen Yun is becoming a global phenomenon!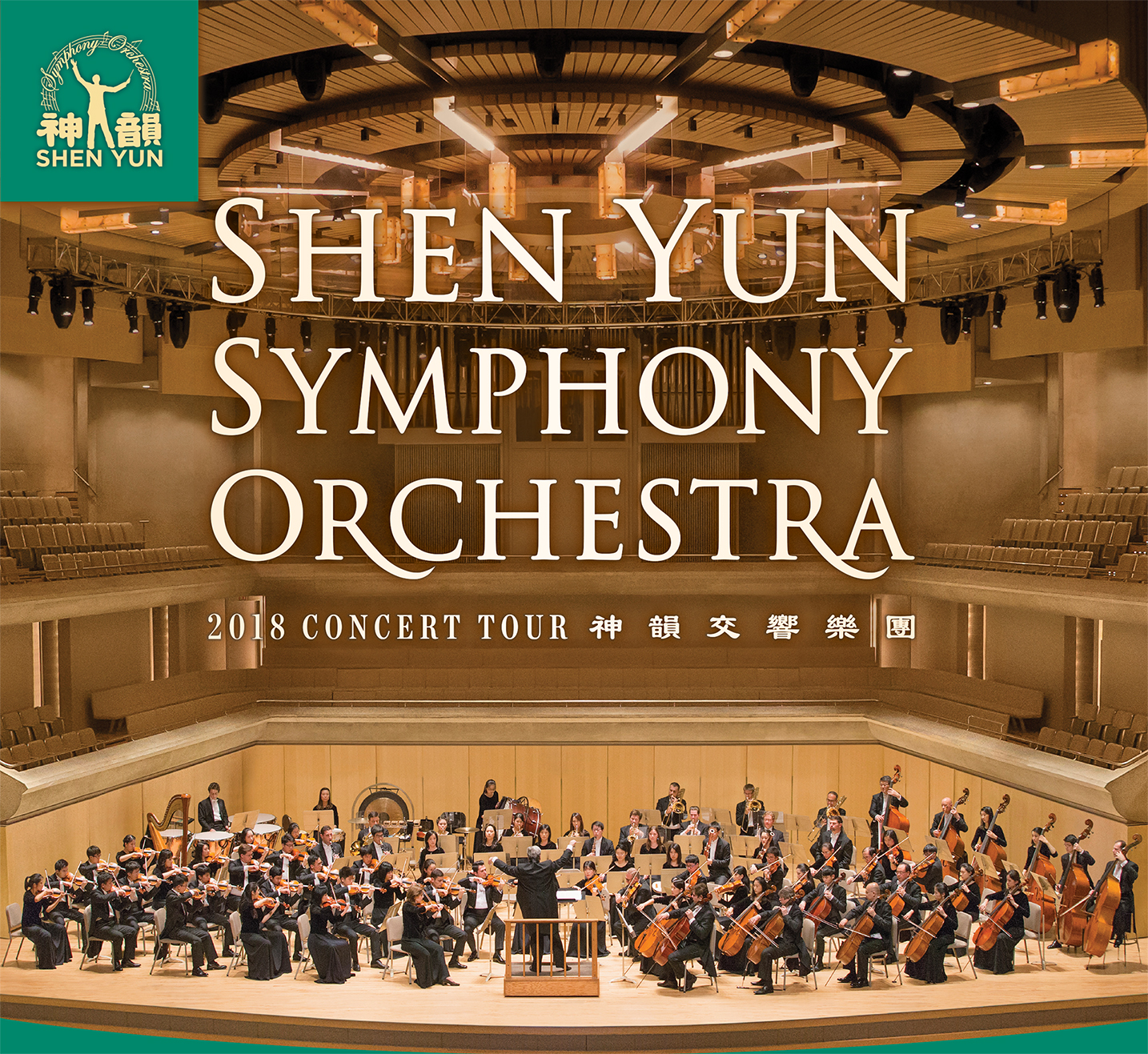 Shen Yun Symphony Orchestra is the first orchestra to successfully combine Western and Eastern instruments in such high level of harmony. You can hear the sound of erhu blending in a unique way with the Western orchestra or the cello playing alongside the emotional sounding of the erhu … One of the invited guests, Mr. Tran Manh Hung, a talented musician awarded with several Arts Awards for symphonic and vocal compositions, shared his remarks of Shen Yun music: "Shen Yun's special characteristic is the combination of two cultures. Formerly, musicians have primarily focused on music skills, they considered notes to be the way of combining East and West, but for Shen Yun it is cultural combination".
Combining the ancient sounds of Oriental instruments with the modern sound of the Western Symphony Orchestra is a great challenge. "Many Chinese or Japanese musicians have tried to connect Eastern and Western musical cultures, but I think it is very difficult and there's a long way to go. As the harmony, the composition of Eastern music is very different from the West, the instruments are also different, and the intensity is quite unlike", Mr Hung added. "For Shen Yun artists, they not only create music, but also create a harmonious blend of the universe. Their music is not to honor or satisfy the author, but it is for the good of health and the peace of mind. What it impacts is far beyond what we can think of". Assoc. Prof. PhD. Cu Le Duyen, Dean of theory and composition of the Vietnam National Academy of Music commented: "Shen Yun's music is not ordinary music, but it has reached the height, the greatness, the harmony between nature, people and the universe. Perhaps this is the only symphony orchestra in the world that has permanent staff with compositions of mixed Eastern and Western instruments".
Also shared this view, Prof. PhD. Bui Cong Thanh, a lifetime violinist said: "The Shen Yun Symphony Orchestra left me with a strong impression, triggered many thoughts of Western symphony as well as harmony of East and West. I personally feel that the Shen Yun Symphony Orchestra is successful because they bring together artists of the same faith, same idea, and march in the same direction. In addition, their music has a great East-West harmony, touching the East's emotional ladders, reaching out to the emotional ladder of the West, in perfect harmony. Their success lies in that".
"The Shen Yun Symphony Orchestra is typical of Asia, of the East with unique musical instruments, borrowed from the Western orchestra as a background, thus highlighting the uniqueness of Eastern music. This is a very skillful combination", Prof. Thanh added.
An integral part of the Shen Yun Symphony Orchestra's annual tours is vocal music. Shen Yun singers are specially trained in the most traditional bel canto technique in order to create the purest and finest sound. Shen Yun's song texts are original works. Brimming with philosophical reflection about human life and containing deep layers of meaning, the texts go beyond the boundaries of nation, race, and culture, and have been fondly received and appreciated all over the world. Some audience members even expressed Shen Yun's vocal pieces are reminiscent of sacred music. In addition, the compassion of Shen Yun artists have made their songs full of pure energy and able to touch the depth of the listener's soul, dissolve the sorrows, heal the pain, uplift emotions and make people more noble … Many listeners have acclaimed that Shen Yun Symphony is "the music that comes from the heart!" Talking about the role of music in our lives, Prof. PhD. Bui Cong Thanh said: "Music is abstract  but also very realistic. It can educate people of beauty and goodness, and the highest form of goodness is faith.  Every light coming to the sun comes from the sun, having faith in beauty and goodness will make one definitely lean towards beauty and goodness. And perhaps we are also looking for ways to restore and nourish the faith of all listeners in Vietnam through this type of music".
Another guest to join our show today is artist, pipa player and songstress Pham Thi Hue, who also contributed much efforts to preserve Ca tru Art. She said: "When listening to Shen Yun's musicians introducing their music,  I learned that music's origin is a healing process that helps people balance the yin and yang, keep the heart calm and adjust the disorders in the body. The five sounds: Gong, Shang, Jiao, Zhi, Yu  are linked to five organs in the body. Also in the legend of Ca Tru, the forefather Dinh Du used his đàn đáy to heal villagers. For me, music helps free up all worries in my mind, calm my heart and broaden my wisdom."
Indeed, the original purpose of music is to help balance human spirit, to maintain the purity of the soul, thereby healing all mental and physical injuries. These are the beautiful aspects that Shen Yun artists want to revive and share with audiences around the world. Music helps put connection between the hearts. When listening to the symphony music, many people ponder that this music is not easy to listen to and couldn't comprehend all the beauty in it. But if you feel it by your heart, the emotions can completely be emerged in each note. Ms. Cu Le Duyen also send this message to listeners: "Music is not meant to be understood. There are people who think that symphony is too academic and difficult to understand, so when they listen, they try to apply their knowledge to extract some idea in it. But in our opinions, when the flow of music begins, if people keep trying to understand it, perhaps the enjoyment of music in the soul will be interrupted. Music indeed is not meant to be understood, but to felt by our heart to see the flowing in our souls with all the harmony of nature, the universe and people".    
The talk show concluded with an endless ovation from the audience, whose faces brighten with happy smiles. Many of the guests wished to enjoy the soul touching sound of Shen Yun Symphony Orchestra directly in Vietnam in the near future. Some photos in the event:
Copyright: Viet My Traditional Culture Company